We present to you The Velvet Dozen.
12 Red Velvet Cupcakes get you and your friends a 6% discount.
Your quick reaction force to create a great mood in all kinds of situations.":)
Whenever you need a sweet backup, just order the Dozen.
The Red Velvet Cupcake is a crowd-pleaser. For all of you who often ask us what's the secret behind this cupcake, we'll reveal a bit about our legendary recipe. :)
One of the most important ingredients is the natural cocoa powder. This type of cocoa powder is made of baked and ground cocoa beans without any chemical process involved, as opposed to the wide-used alkalized cocoa. Thus, natural cocoa is lighter in colour with an intensive taste.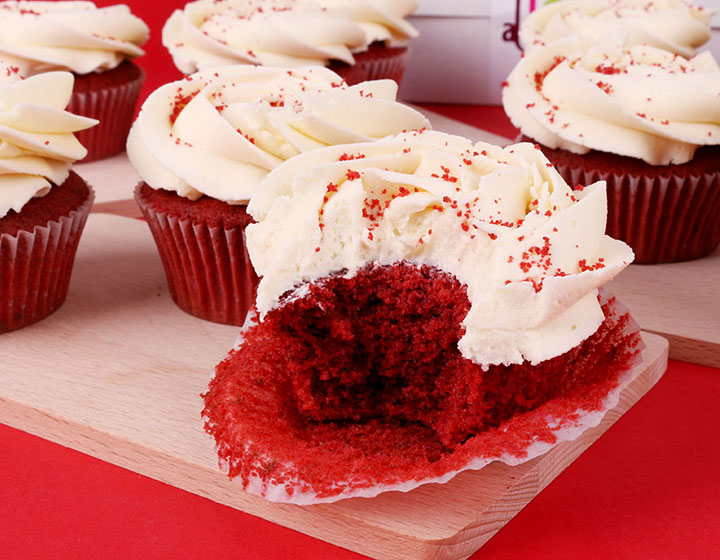 The other important component here is the so-called buttermilk. We prepare it ourselves with cow's milk and freshly squeezed lemon juice just in time for baking.
Thanks to those two 'secrets' the cupcakes gain a fine and moist texture, with its signature red colour. Of course, in order for each cupcake to turn into a personal cake needs its own perfect frosting. It's made of cream cheese, cow's butter and powdered sugar.
We finish the velvet magic by sprinkling red crumbs on top of the cupcake.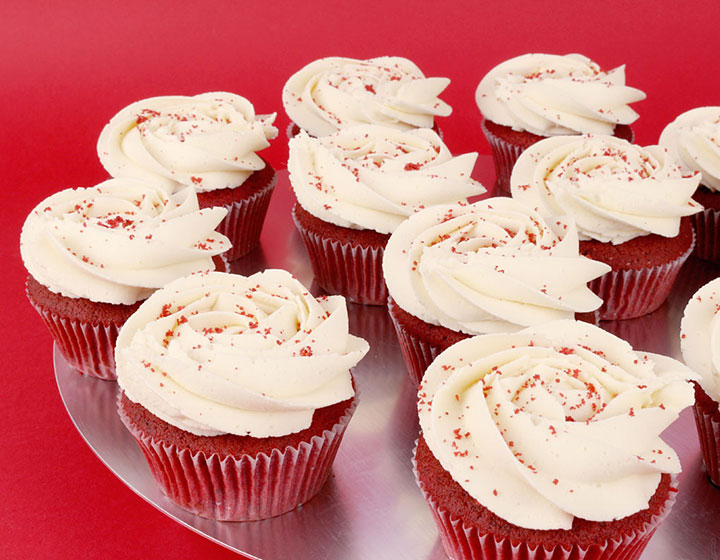 What do you need to do to have the Velvet Dozen all for you?
Order now via our website and collect it from your preferred bakery or receive a delivery on the territory of Sofia.