Alex and Raspberry Cupcakes
24.08.2022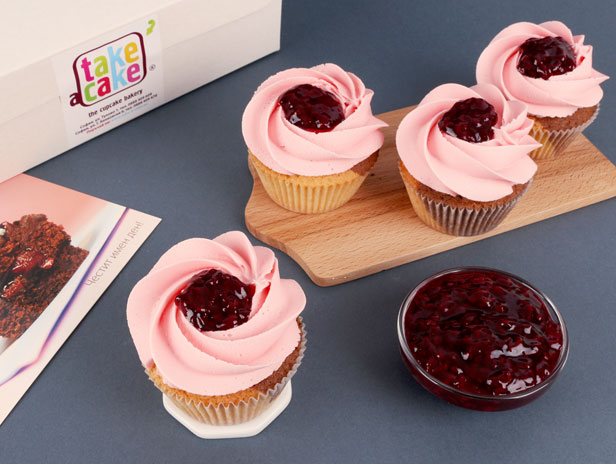 When it's Alex's special day, raspberries take over our bakeries. That's because that time of the year is devoted to baking the special Alex and Raspberry Cupcakes. They are our very special cupcakes for our very special name bearers.
You ask us what makes them so special: they are the only cupcakes that have two different flavours incorporated in their base. They're half-vanilla and haf-cocoa with tender and fluffy pink cheese cream frosting and a spoonful of fruity raspberry jam.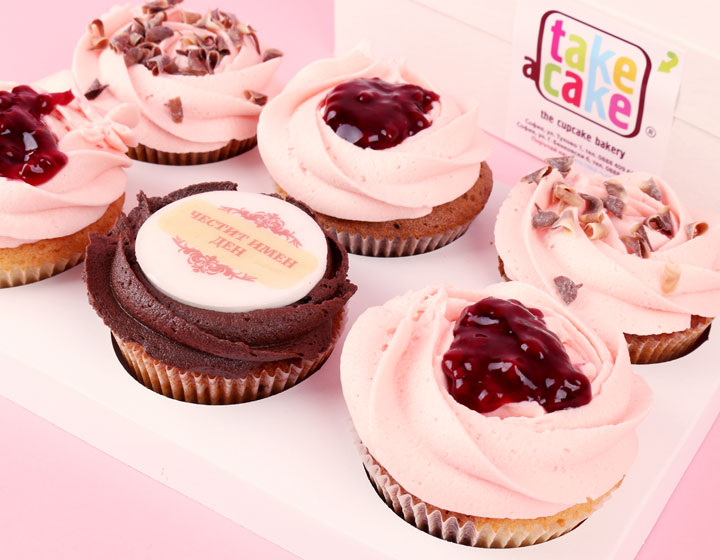 This year aside from our traditional Alex and Raspberry cupcakes, we've also prepared a special box for the special celebration with a lot of raspberries and chocolate. One of the six cupcakes inside is topped off with cocoa frosting and a 'Happy name day' wish on a fondant base. This one is especially for Alex, whilst the other five are free to give away to friends. Only if they deserve it though.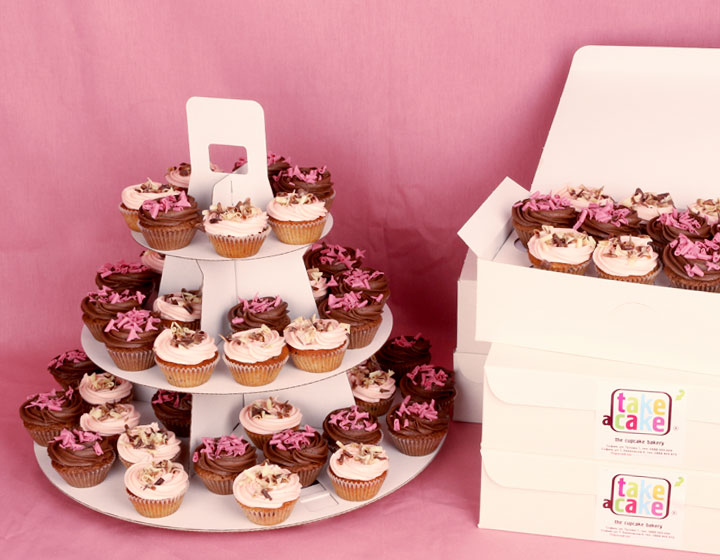 On the raspberry side of things, we have a couple of irresistible offers for Alex to make an office treat or a party blast. The classic and very much adored Raspberry and Chocolate cupcake, as well as our 60 Cocoa-Raspberry Sighs Cupcake Set, which combines both Raspberry and Cocoa Cupcakes.
You can collect the cupcakes from the bakery that's close and convenient for you, or you can have them delivered to an address  in Sofia.