Delicious Ideas for a Very Merry Christmas with Take a Cake's Delightful Cupcakes
12.02.2020
Those moments of shared joy are every holiday's most precious gift! The time has come for you to get in the mood for the Christmas celebrations and elevate the holiday spirit of the winter season with our sweet ideas for Christmas and New Year. Discover Take a Cake's new gorgeous sets and send a delicious surprise to your family, colleagues and friends!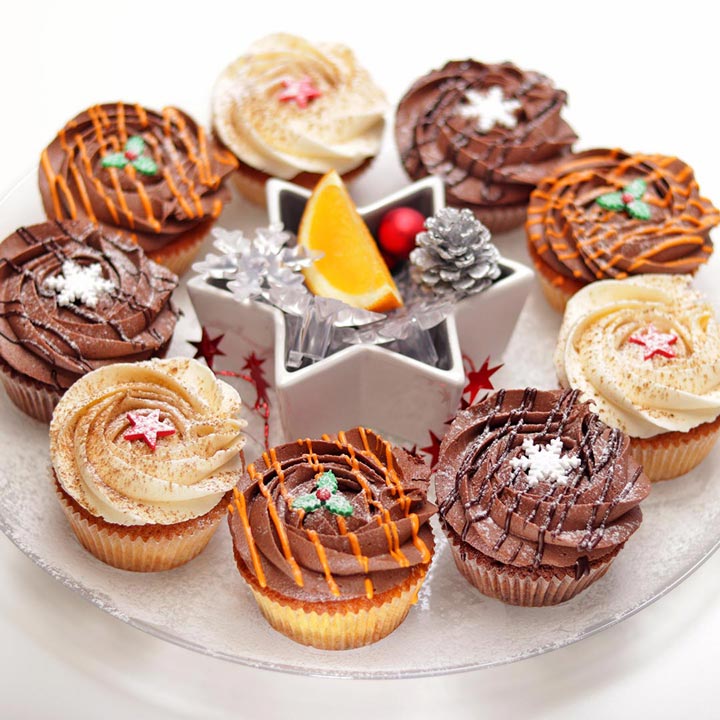 For the excellent organization of your Christmas surprise you can count on our easy and secure online orders, various online payment options and on-time delivery – save time and start enjoying the holiday celebrations!
Send a sweet gift to the people you cherish with our Six Christmas Cupcakes
They combine the most beloved seasonal flavours: Banana and Chocolate Mousse Cupcake, Orange and Chocolate Cupcake, and Apple and Сinnamon Cupcake. We added a decoration with delicate Christmas motifs and we sprinkled with snow of powdered sugar.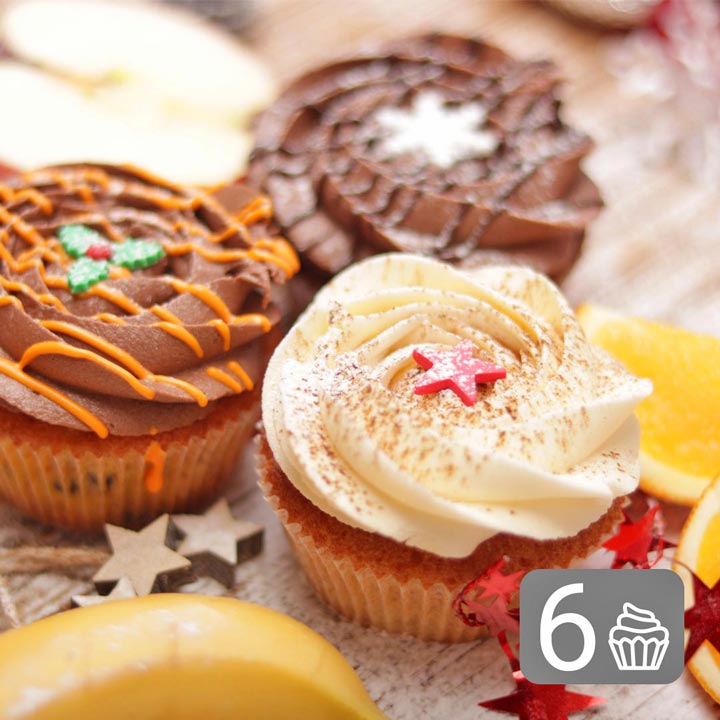 For festive cosiness and great mood – choose our exclusive Christmas Cupcake Collection
The star of the holiday that shines with the power of 12 especially selected Christmas cupcakes! Enjoy the traditional seasonal flavours like apple, cinnamon, orange, banana, chocolate, and chocolate mousse, mixed in extremely tasty and fragrant combinations. Irresistible cupcakes decorated with starts, snowflakes, and Christmas mistletoe – for a lot of smiles and delicious moments.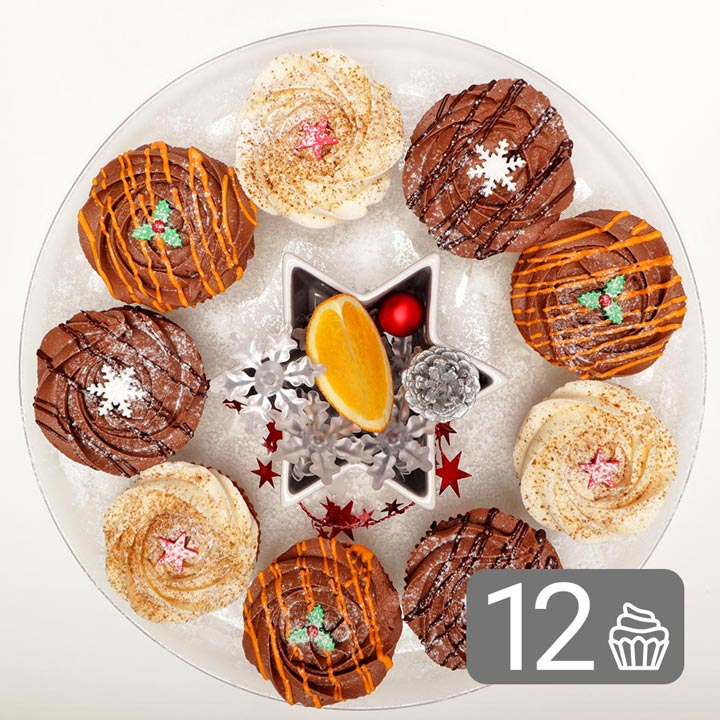 Every winterseason's occasion becomes a celebration of pure pleasure with our Winter Bestseller Cupcake Collection
Pick it without hesitation! This seasonal classic is so fragrant and full of good vibes that it wins everyone over right away. 12 cupcakes and three special recipes which have proven that they bring cosiness and warmth in an incomparably delicious way. These best-selling and most beloved seasonal cupcakes are a great choice for a treat at home or a surprise for friends!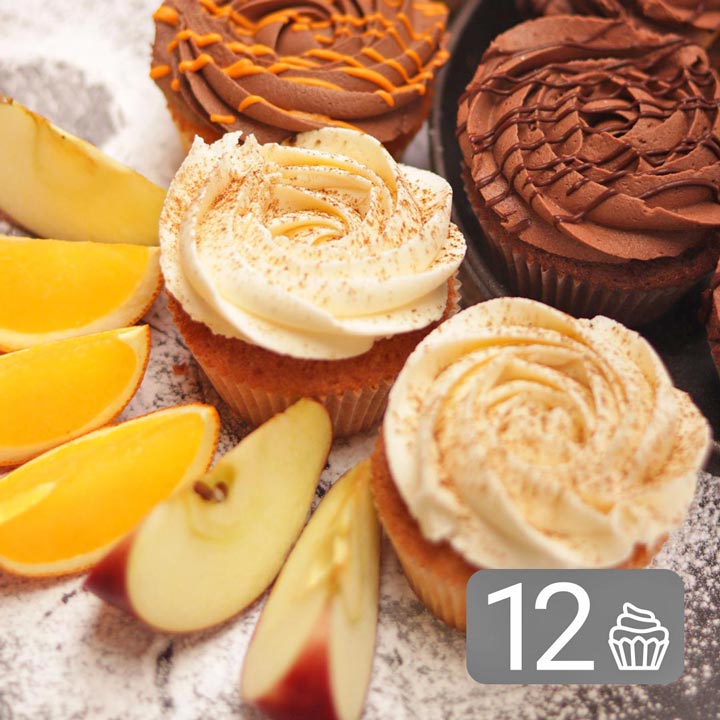 Decorate the holiday with Take a Cake's little treasures – discover our lovely sets of mini cupcakes
They come in a convenient mini size, so elegant and graceful. Invite them home or make your colleagues happy with a sweet gift! Celebrate and have fun with these beautiful and delicious cupcakes that everyone will remember. You can choose between three different sets.
24 Mini Orange & Chocolate Cupcakes for Christmas
With a generous amount of orange jam and natural chocolate in the base, topped-off with fresh cocoa cream cheese frosting. Let's not forget their sweet Christmas decoration!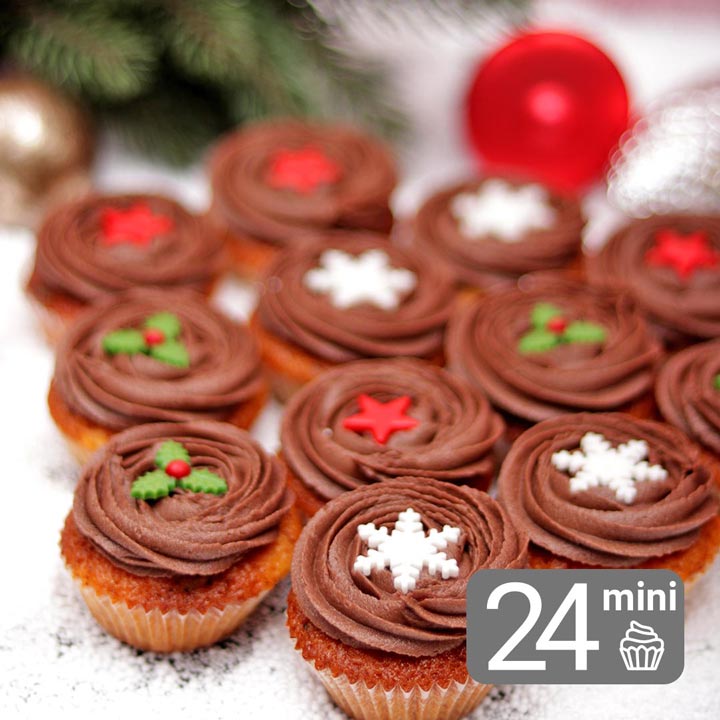 Christmas Mini Vanilla Cupcake Set
24 Mini Vanilla Cupcakes with decorations of beautiful Christmas drawings! Every cupcake has a different drawing for extra smiles and sweet moments.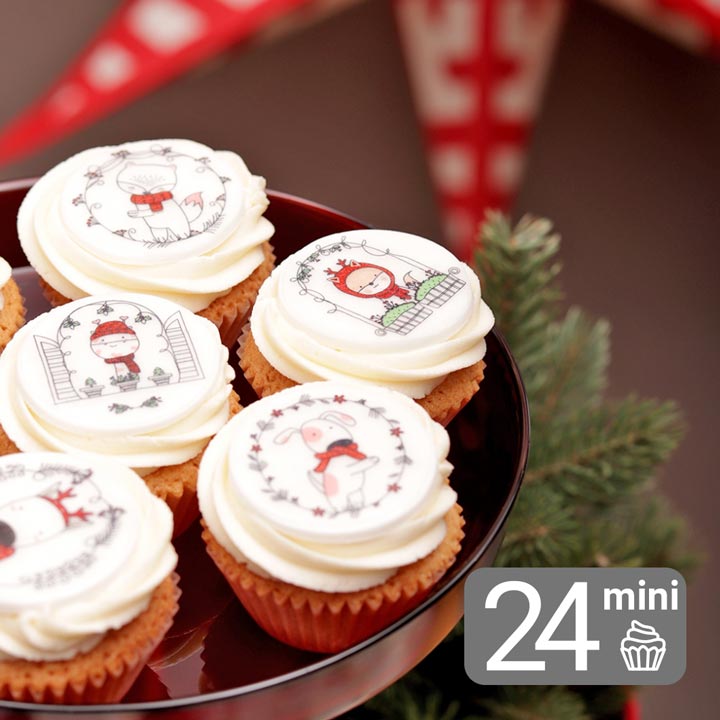 24 Mini Orange & Chocolate Cupcakes
Discover our recipe for an extremely delicious and cheerful celebration with this set of 24 orange and chocolate mini cupcakes that everyone will fall in love with! With a new irresistible finish – strips of melted Belgian chocolate with a rich orange flavour.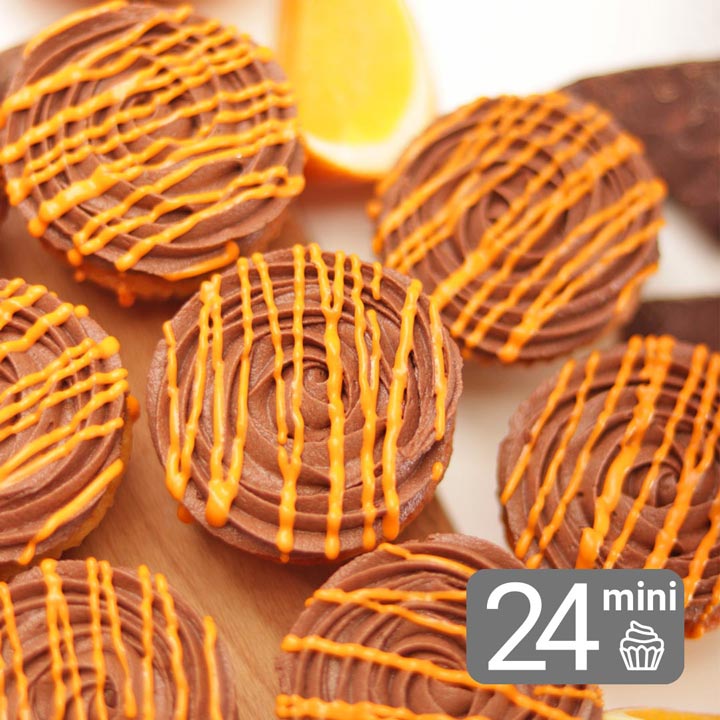 If you are fasting before Christmas –enjoy our irresistibly delicious vegan pastries, without ingredients of animal origin
Super delicious cupcakes with no ingredients of animal origin! Take a Cake's vegan muffin sets masterfully combine organic rosehip marmalade, cinnamon and Belgian natural chocolate – so that everyone can enjoy them without any regrets.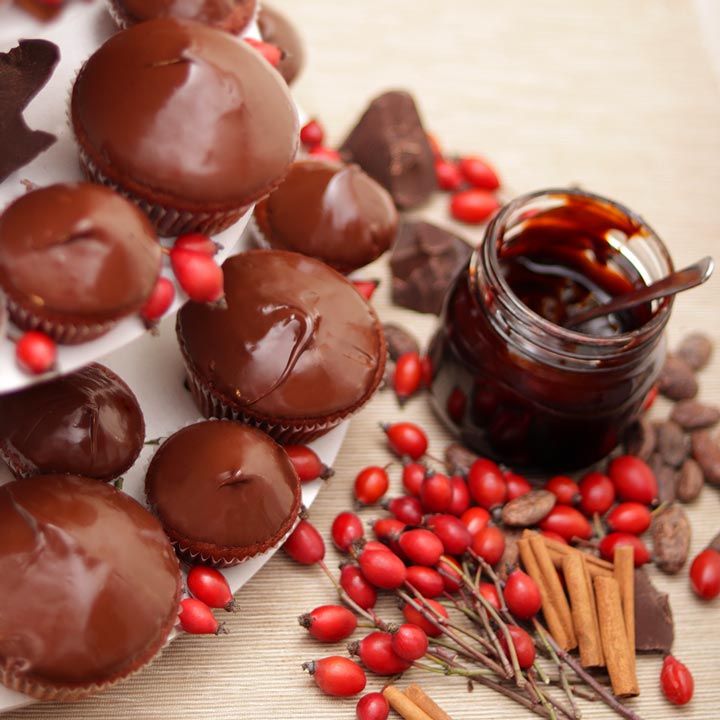 You can choose between three different sets for the holiday:
For a lovely gift or some extra holiday fun – order your favourite Take a Cake cupcakes and add a Christmas decoration or a greeting card
Say "Merry Christmas" in the most delicious way with a giftset and themed decorations of Christmas stars, mistletoe, and snowflakes, made of sugar paste. All you have to do is make a list of all your friends and colleagues who deserve a special gesture and we'll deliver the gifts anywhere in Sofia. If you want to order your favourite flavors for home – just choose which, add decorations and have fun.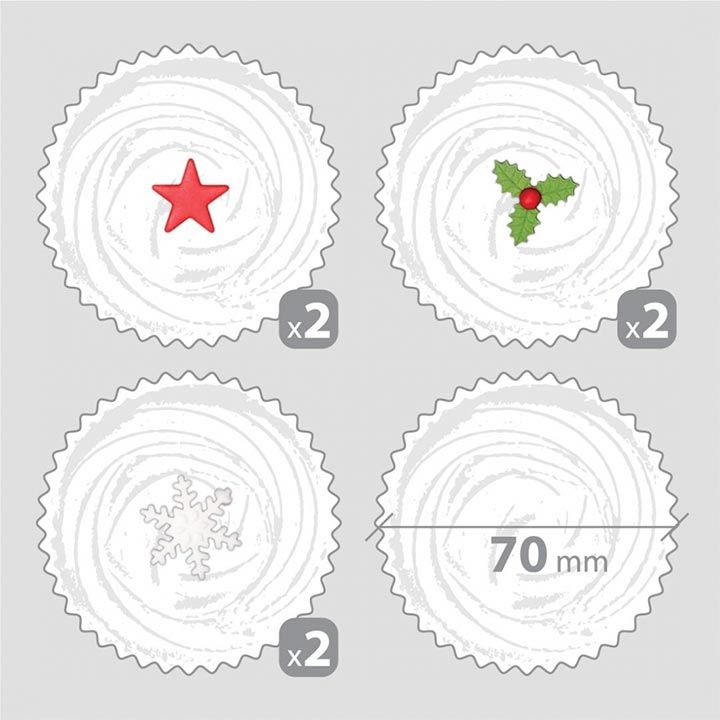 We wish you happy and delicious holidays, full of warm moments of shared joy!