25.01.2017
The Strawberry Cupcake is one of the first flavours in our bakeries and it hasn't changed that much. That's because it's lovely just the way it is and that makes it worthy of a special place in our everyday menu.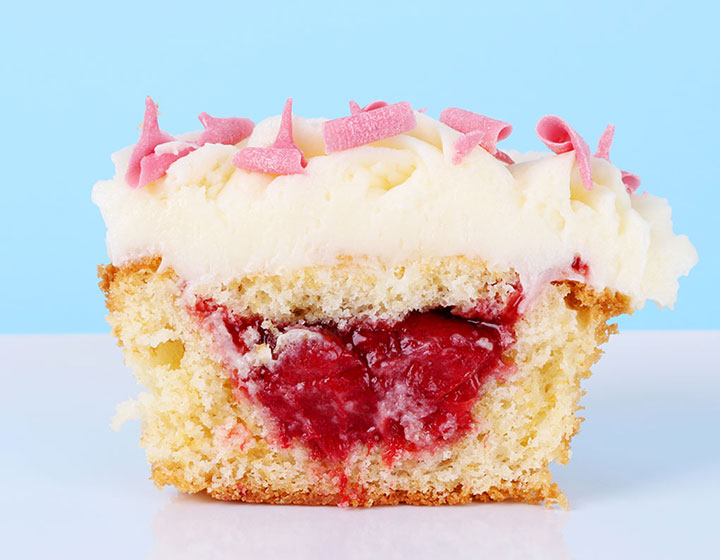 The base of our Strawberry cupcake is a classic vanilla one.
After it's baked and cooled down, we fill it with Belgian strawberry jam with 70% fruit. The jam itself is so irresistible that it's a miracle how there's any left to fill the cupcakes with.
If the frosting tastes a bit sour, that's because of the cream cheese we use to make it. The cream cheese also makes it fluffy and light. We decorate it with white chocolate curls that are and strawberry flavoured. We get a fragrant and moist fruit cupcake and if you haven't tried it, it's about time you make up for this loss.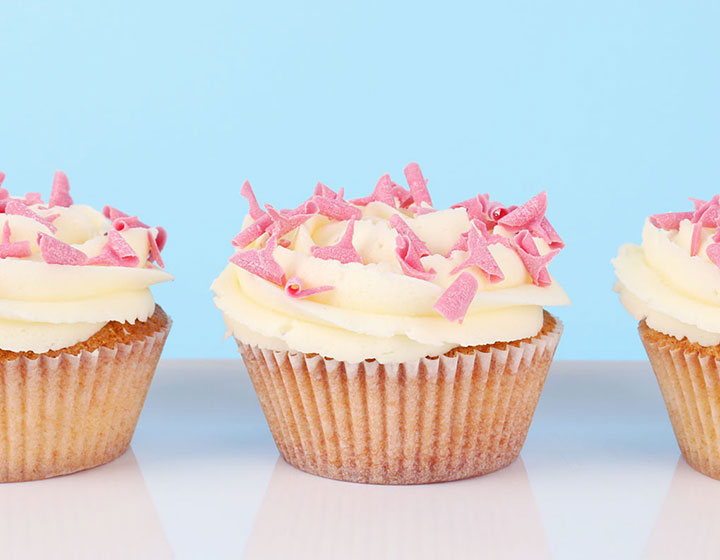 In every Strawberry cupcake you'll find at least one whole strawberry fruit and a lot of freshness. Whether you just need to bite into something sweet on the go, if you want to make your beloved ones smile with a tasty dessert, or to throw a party - Strawberry cupcake to the rescue. You can collect it at our bakeries located at 1 Tulovo str. Or 6 Georgi Benkovski str., or you can just order it online.
And now some serious information.
Our Strawberry cupcake combined with buttery frosting is extremely compatible for corporate events and wedding parties. Its juicy center keeps it moist and fresh for hours and its decoration is durable for a long time without losing it shape. You don't even need to keep it in a fridge. If you already have an event in mind and you want to invite our Strawberry cupcake over, write an e-mail to [email protected] and share your idea with us. :)