It's true that cupcakes make a special celebration out of an ordinary day and they have the power ot turn a bad mood into a sweet smile. That said, when it comes to birthday celebrations, cupcakes are a 'must'. You can use them as a sweet treat to your friends and collegues, or you can always gift a box of cupcakes to your favourite birthday person. Now we'll tell you a bit more about all the possibilities to do this online.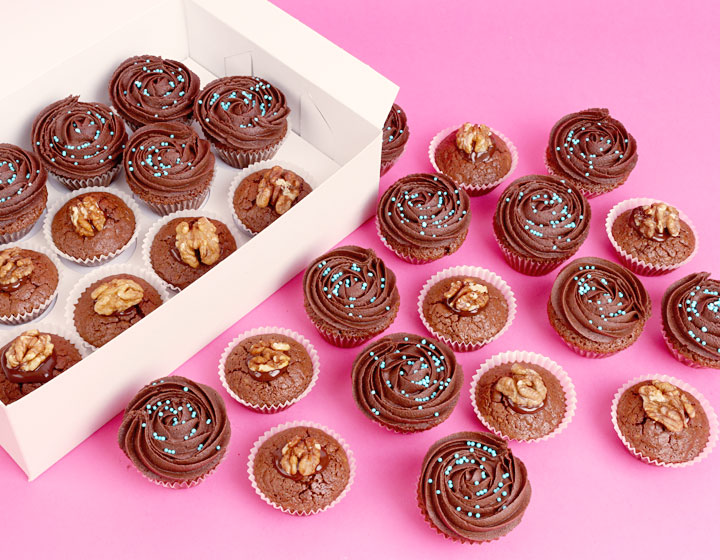 When it's your birthday
We know that logistics are always complicated when it comes to birthday parties. There's one thing that you can sort out straight away. The treats.
You can offer your office buddies mini cupcakes. That's a lot more than just a box of chocolates but nevertheless it's still as suiting for the occasion. Well, they're even more than suiting since you can present them in boxes of twelve, you can arrange them on a three-stored cardboard stand, thus turning them into a real cake. We do, of course, deliver to your home or office.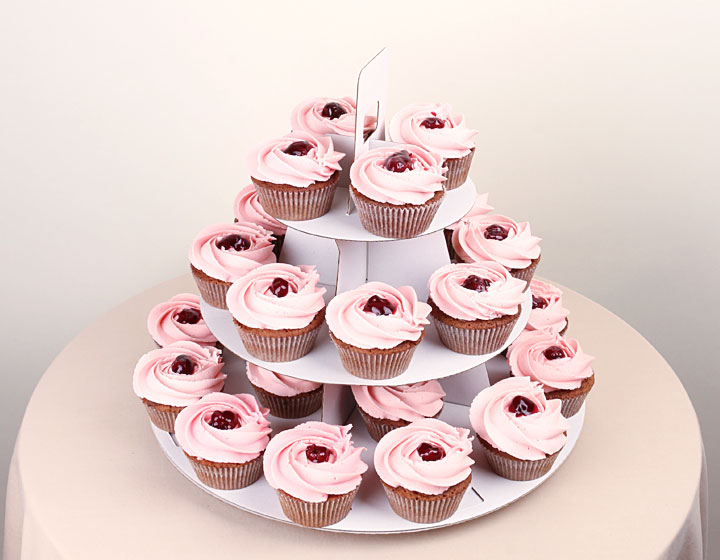 Later, for the party itself, you can order one ouf our cupcake sets. They're delicious, beautiful, and last but not least - very convenient. To each set you can add a disposable three-stored cardboard stand. First, you open the box of cupcakes, then arrange them on the stand, and that's all. You don't even have to bother with portions, serving dishes or forks.
If your guests are into different flavours, you can choose as many as you want according to the number of hungry people you want to treat, and be sure that each and every one gets its own equally sized "piece" of cake. The cardboard stand can hold up to 30 pieces.
You can place your order online and choose a convenient time for a pick up at your preferred bakery or just have it delivered to an address in Sofia.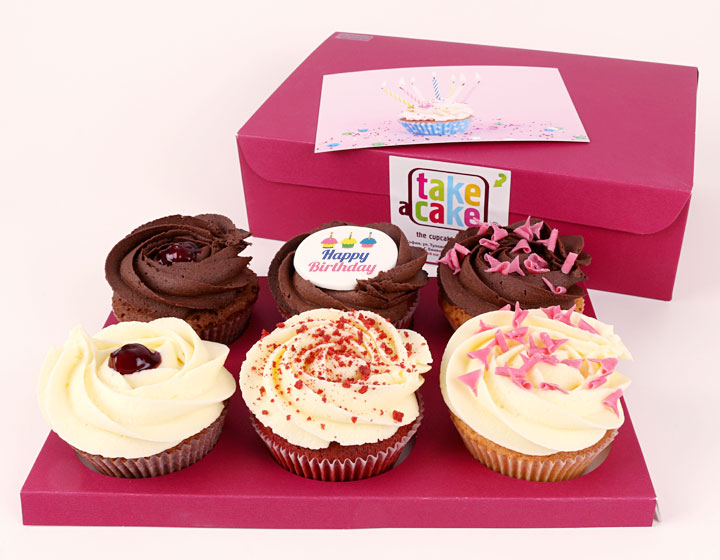 When you want to send a gift message to the birthday person
Do it in the sweetest of ways. Gift a box of cupcakes to ensure an unforgettable and delicious birthday. You can choose our birthday set made of a special selection of loved flavours - you can never go wrong with these. Our Red Velvet cupcake, Strawberry cupcake, and Cherry in Liquor cupcake. Aside from the traditional cheese cream frosting, you also get a cocoa frosting version of each cupcake flavour. Those combos are really amazing and quite different from what you can order online or get in our bakeries.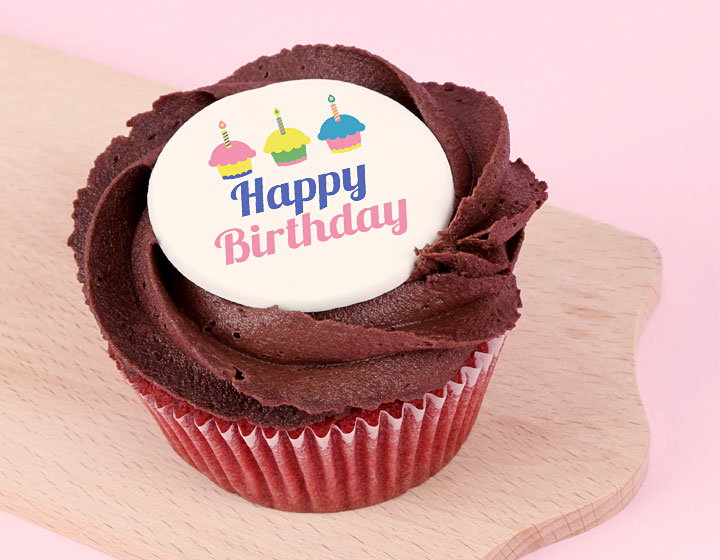 On top of our cocoa frosting version of the Red Velvet cupcake you will find a special 'Happy Birthday' decoration. The box you get is a luxury bordeaux coloured one. You can also add a wishing card and send us the text to be handwritten by us on your behalf. The card is then put in an envelope and sealed. We do this precisely because we are very attentive to our clients' correspondance.
You can order and pay online for the Birthday Box, then collect it from your preferred bakery. We can also make a delivery straight to the birthday guy/girl, as long as the address is in Sofia..
In this case it's crucial that we can find him/her on the given address at the given time. We can only make the delivery once and if it so happens that we're unable to find the receiver, the gift box is returned to our baker, so he/she has to collect it.