i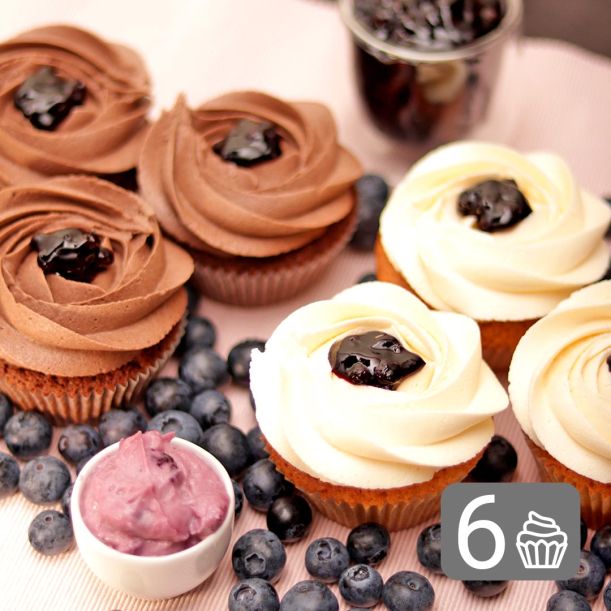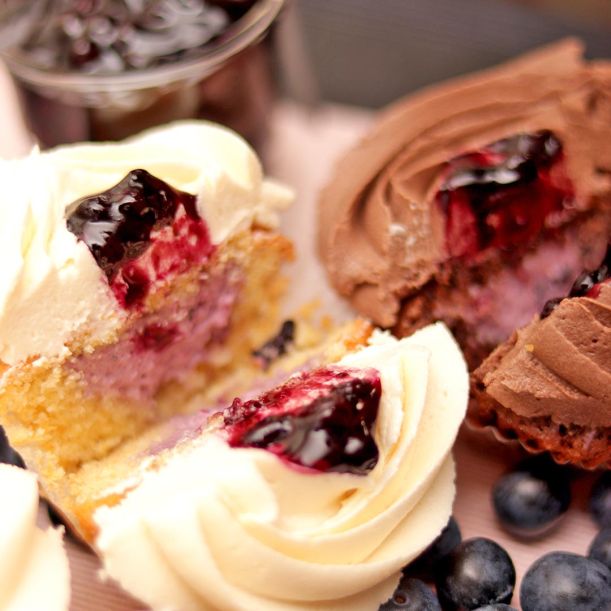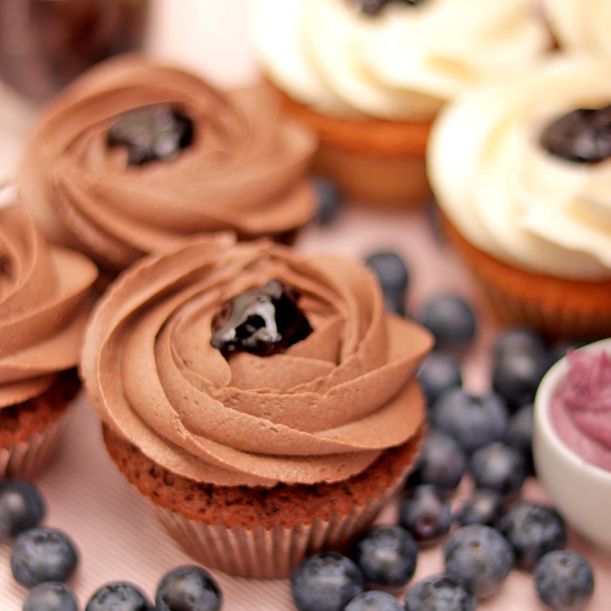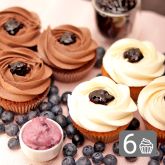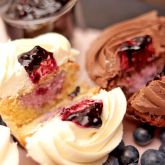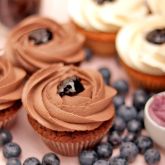 Yin & Yang Blueberries
New from Take a Cake: two blueberry flavours, perfectly combined to offer you an endless delight in the form of 6 gorgeous... See more
New from Take a Cake: two blueberry flavours, perfectly combined to offer you an endless delight in the form of 6 gorgeous cupcakes!
If you adore blueberry pastries, you simply have to try Yin & Yang Blueberries! You won't forget them, we promise. The first reason is the mystery of our White Blueberry, and the second – the exquisite brilliance of the Chocolate one. Two flavors that are really different, but complement each other perfectly because of their common secret – a tender cheesecream filling with blueberries, which will make your head spin!
Order with same-day delivery in Sofia or get it from our Take a Cake bakeries.
Weight: 540 g +/- 5%
The set includes: 3 White Blueberry Cupcakes and 3 Chocolate Blueberry Cupcakes. You can find the ingredients and nutrition facts on the respective detailed product pages on our website.
White Blueberry Cupcake: imagine a true blueberry delight with a gorgeous frosting with white chocolate – that's our White Blueberry Cupcake! The fluffy cheesecream filling with blueberry jam and the delicate vanilla cupcake merge into a beautiful embrace, that makes you all dreamy. So fruity, so fresh – you'll fall in love from the first bite.
Chocolate Blueberry Cupcake: an irresistible chocolate delight with а light, tender filling with blueberries! The chocolate mousse frosting will be the first to cause smiles and the heart of the cocoa cupcake will multiply them, as in it you will find a fluffy cheesecream with blueberry jam. A gorgeous combination of flavours, that captivate the senses!
How to order?
In the field Receive on* select a day and a time frame window for delivery or pick up from a Take a Cake bakery. Order before 16:00h for same day delivery/pick up
Choose packaging*
To this product you can also add a greeting card, a cupcake stand, and certificate of quality
Choose quantity and press Add to basket
More information on 'How to order'
Delivery/click and collect
Take a Cake makes deliveries within Sofia city limits. The delivery fee depends on the area the shipping address is located in. Check out the delivery fees
We carry out deliveries every day, including weekends, from 8:00 to 20:00, within two-hour time frame windows
During checkout you can choose to collect your order from a Take a Cake Bakery. Find the locations of our bakeries on the Bakery locator
See more on Delivery/click and collect
Have a question?