i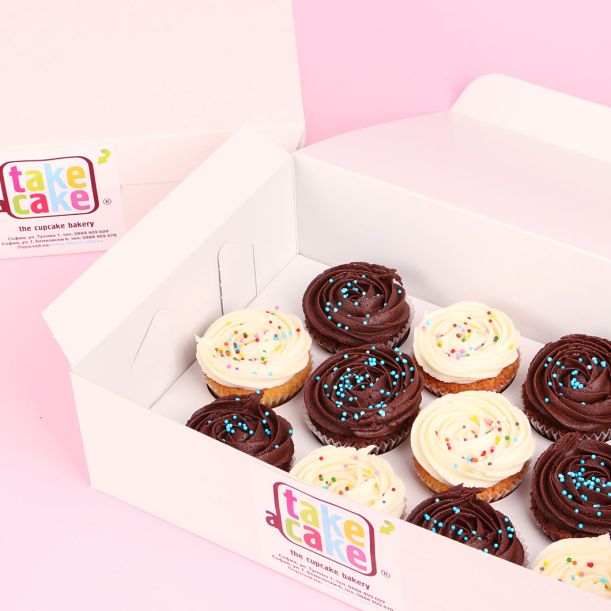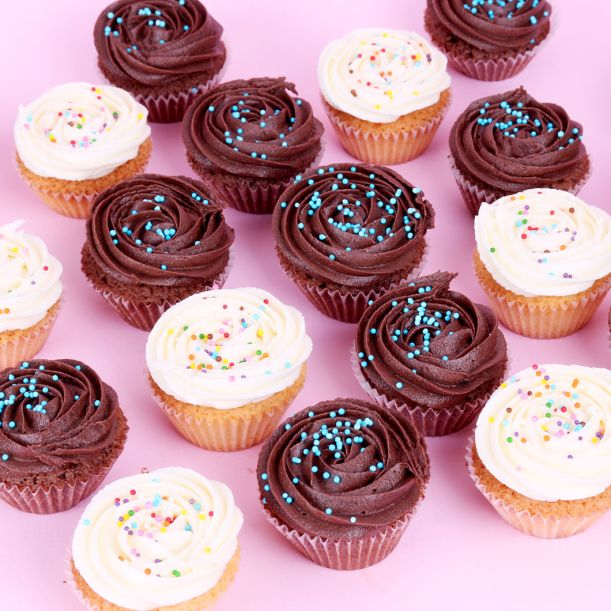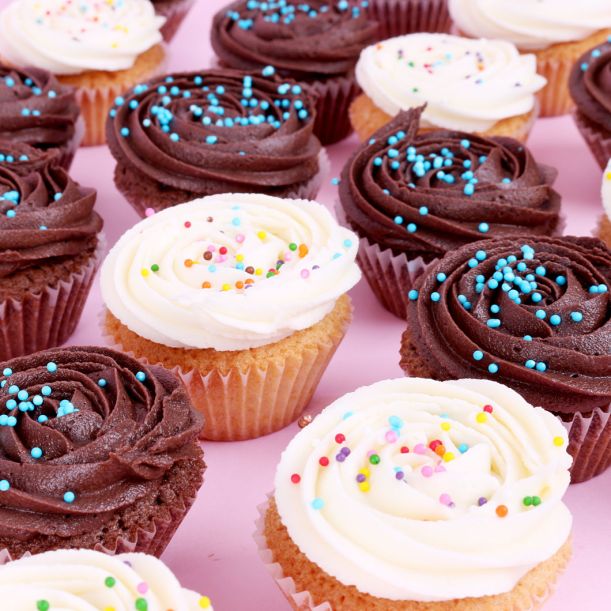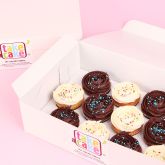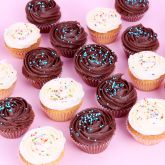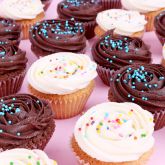 Welcome Cupcakes
If you wish us to deliver this product in separate boxes to different addresses as part of home office catering, submit... See more
If you wish us to deliver this product in separate boxes to different addresses as part of home office catering, submit a request with your specific requirements.
Welcome Cupcakes are close relatives to the well-known Welcome Drinks, and they can greet the guests of your event in a delicious and fashionable manner. The set includes 48 mini-sized cupcakes: 24 Mini Cocoa Сupcakes and 24 Mini Vanilla Cupcakes. Make an enquiry about your order so it can be tailor-made for your needs. Our representative will consult you and take your order.
How to order?
In the field Receive on* select a day and a time frame window for delivery or pick up from a Take a Cake bakery. Order before 16:00h for next day delivery/pick up
Choose packaging*
To this product you can also add a greeting card, a cupcake stand, and certificate of quality
Choose quantity and press Add to basket
More information on 'How to order'
Delivery/click and collect
Take a Cake makes deliveries within Sofia city limits. The delivery fee depends on the area the shipping address is located in. Check out the delivery fees
We carry out deliveries every day, including weekends, from 8:00 to 20:00, within two-hour time frame windows
During checkout you can choose to collect your order from a Take a Cake Bakery. Find the locations of our bakeries on the Bakery locator
See more on Delivery/click and collect
Have a question?