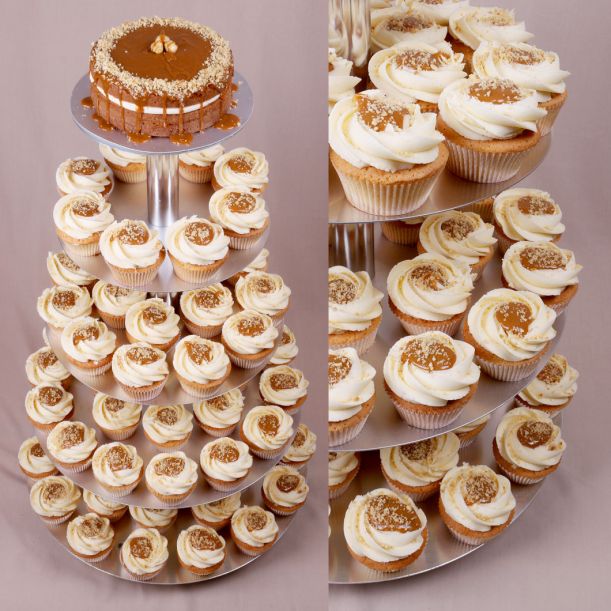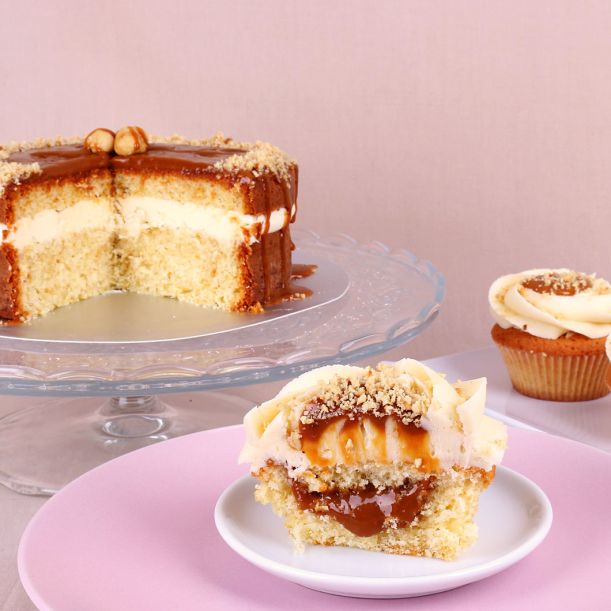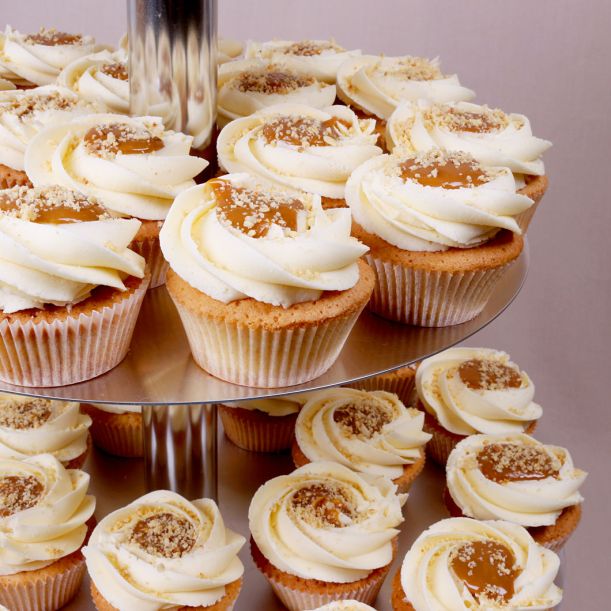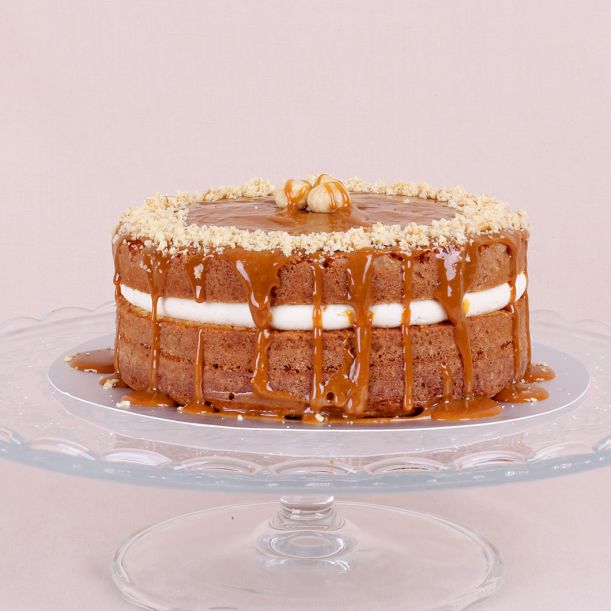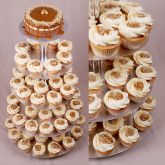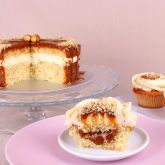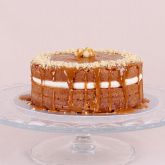 Dulce de Leche Wedding Cupcake set
Order a sample
How to collect or receive your order?
| | |
| --- | --- |
| | Select a date and a time frame to collect or receive your order |
| | Collect your order from your preferred bakery for no additional shipping cost |
| | Get your order delivered to your selected address in Sofia |
Description
Before we start describing this set, all we want to do is just sit in silence and admire it. Our Dulce de Leche Wedding Cupcake set looks breath-taking and it's just as delicious. Every cupcake is a miracle made of vanilla base, filled with milky caramel, decorated with cheese cream frosting, a spoonful of Dulce de Leche, and sprinkled with roasted chopped hazelnuts on top.The cake for the newlyweds has milky caramel poured all over it and a decoration of roasted hazelnuts. And that's just the beginning of their sweet life together.
Aside from presenting endless possible combinations of taste and decorations, Take a Cake's cupcake wedding sets are suitable for any number of guests. A big advantage is that it provides quick and easy serving for the eager guests right after the traditional cutting of the wedding cake.
The set is made of:
66 Dulce De Leche Cupcakes
Dulce de Leche Cake made of two layers dripping with milky caramel and a decoration of roasted hazelnuts
One day rent for the metal cupcake stand
Each Wedding Cupcake Set could be modified to fit the newlyweds' personal needs as well as the wedding theme itself.
How to order?
Click on the 'Submit request' button and fill in the following form. We'll do our best to attend to your query as soon as possible, the latest being the end of the next work day.

Delivery/click and collect
Regarding the nature of the wedding orders, the delivery/collection circumstances are arranged after the request submission.

Email to a friend
Have a question?