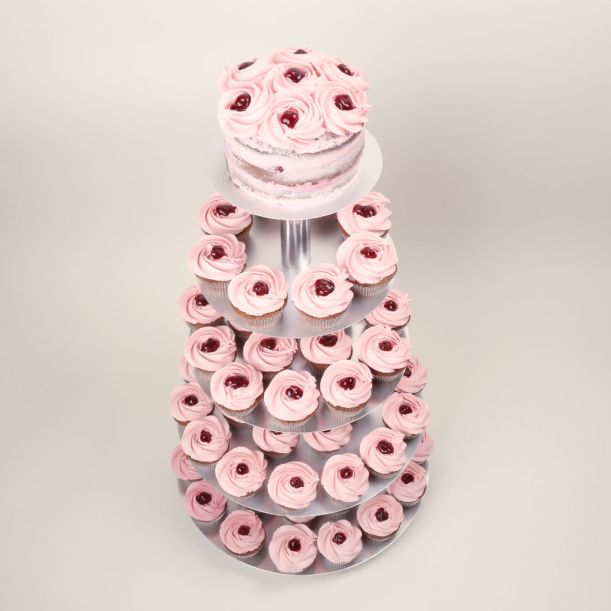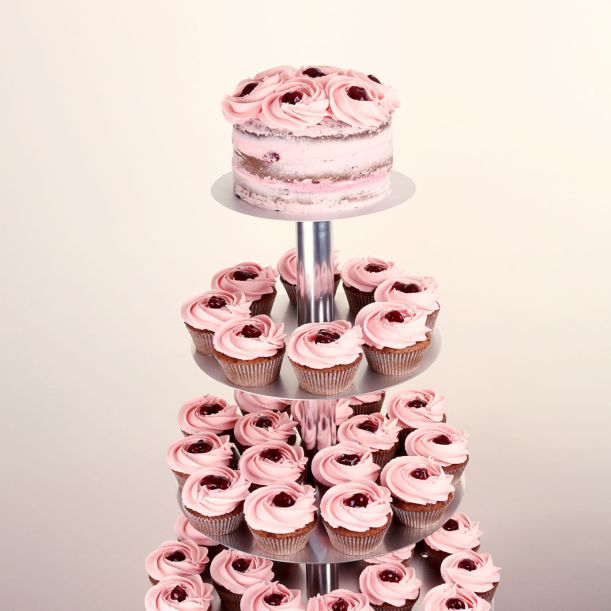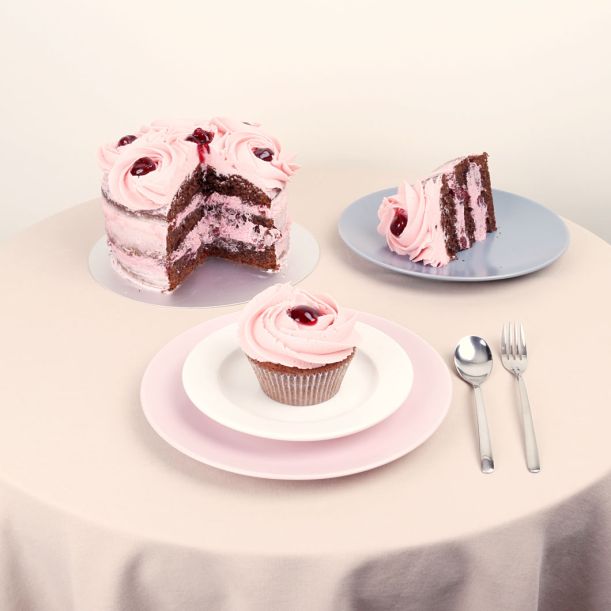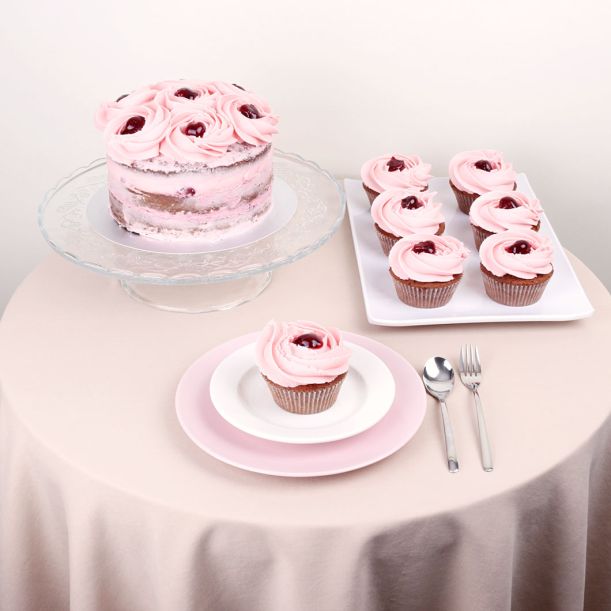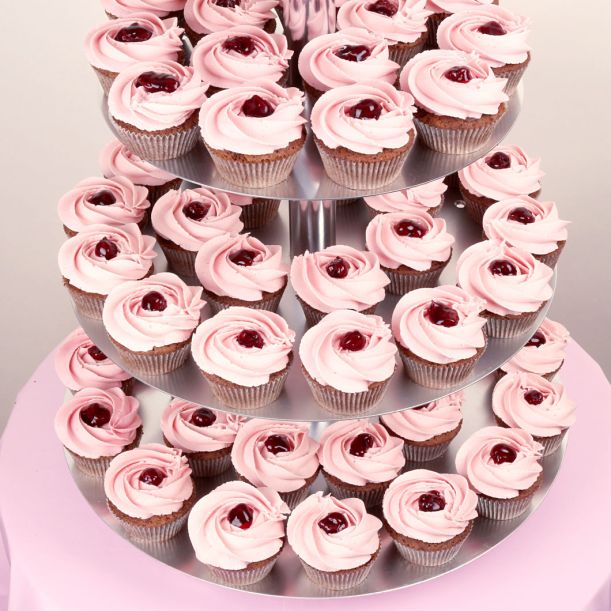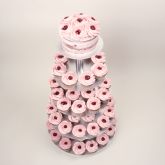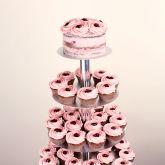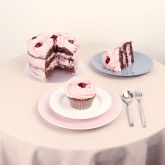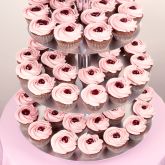 Cherry in Liquor Wedding Cupcake Set
Order a sample
How to collect or receive your order?
| | |
| --- | --- |
| | Select a date and a time frame to collect or receive your order |
| | Collect your order from your preferred bakery for no additional shipping cost |
| | Get your order delivered to your selected address in Sofia |
Description
It's fresh, light-flavoured and inebriating. Once invited to your wedding, it will render it more colourful, delicious and joyful. Saturated with sugar rum syrum, filled with black cherry jam, and decorated with fluffy cheese cream frosting, these cupcakes will bring wide smiles to all your guests' faces. The newlyweds' special cake is made of three layers. Between them there's a layer of black cherry jam and vanilla frositng.
Aside from presenting endless possible combinations of taste and decorations, Take a Cake's cupcake wedding sets are suitable for any number of guests. A big advantage is that it provides quick and easy serving for the eager guests right after the traditional cutting of the wedding cake.
The set is made of:
72 Cherry in Liquor Cupcakes
Cherry in Liquor Cake
One day rent for the metal cupcake stand
Each Wedding Cupcake Set could be modified to fit the newlyweds' personal needs as well as the wedding theme itself.
How to order?
Click on the 'Submit request' button and fill in the following form. We'll do our best to attend to your query as soon as possible, the latest being the end of the next work day.

Delivery/click and collect
Regarding the nature of the wedding orders, the delivery/collection circumstances are arranged after the request submission.

Email to a friend
Have a question?