i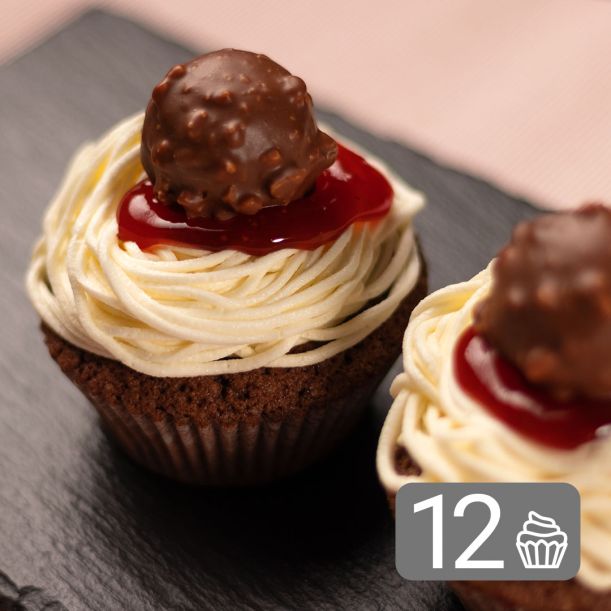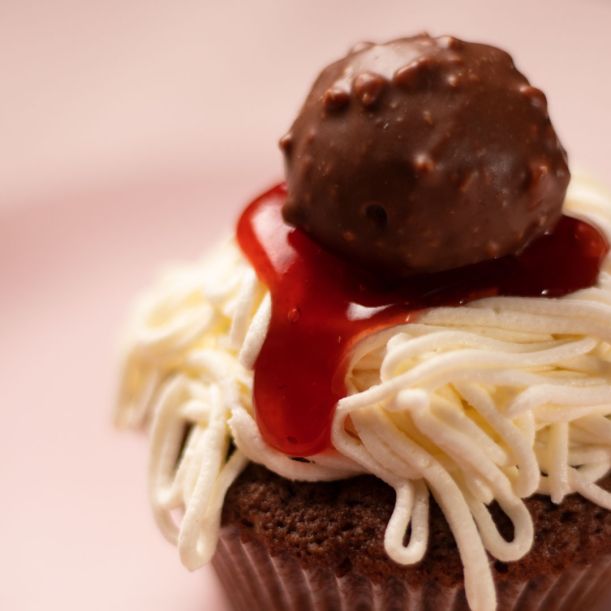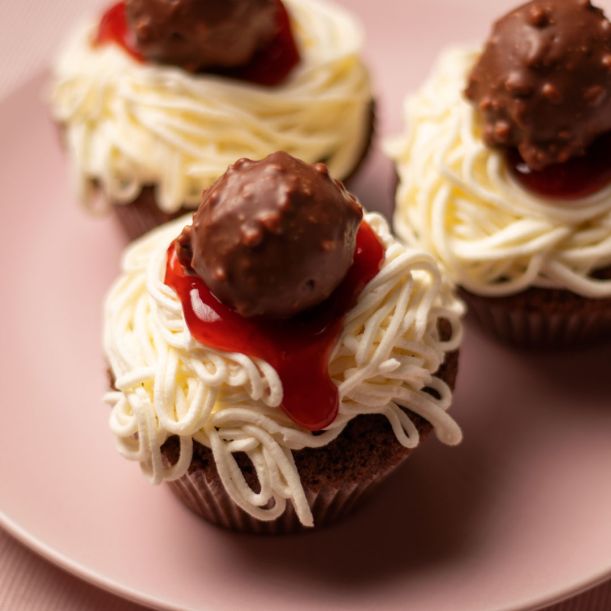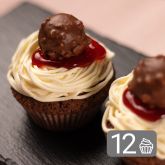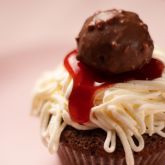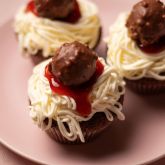 Set of 12 Bolognese Cupcakes
This product is currently not available. We offer it for April Fools' Day. The tastiest and... See more
This product is currently not available. We offer it for April Fools' Day. The tastiest and sweetest joke you can surprise anyone with on April Fools' Day – our Bolognese Cupcake. Soft cocoa cake base, fine vanilla frosting spaghetti, tomato sauce made of strawberry jam, and the most delicious meatball – cocoa confectionery with hazelnuts and milk chocolate. The meatball itself has a core of crumbled cocoa cake and fresh cream cheese, enrobed in premium Belgian milk chocolate, and chopped hazelnuts.
Now in a promo set of 12 Bolognese Cupcakes at a 5% discount!
Packed in individual single boxes, the cupcakes will be a sweet and funny surprise to everyone, while arranged on a cupcake stand, they will turn into a big spaghetti cake.
To help you make the surprise as genuine as possible, we put a sticker on the box that reads: ATTENTION! This box contains Bolognese Cupcake – a fried meatball with spaghetti and tomato sauce!
Weight: 90 g +/- 5%
Ingredients: Cow's butter, white powdered sugar, white crystal sugar, eggs, white wheat flour, cocoa, strawberry jam, cow's milk, vanilla essence, baking powder, salt.
Ingredients of the confectionery: Cream cheese, dark chocolate, cow's butter, white crystal sugar, white wheat flour, eggs, hazelnuts, cocoa, baking powder, cow's milk, salt.
Allergens are in bold.
How to order?
In the field Receive on* select a day and a time frame window for delivery or pick up from a Take a Cake bakery. Order before 16:00h for same day delivery/pick up
Choose packaging*
To this product you can also add a greeting card, a cupcake stand, and certificate of quality
Choose quantity and press Add to basket
More information on How to order
Delivery/click and collect
Take a Cake makes deliveries within Sofia city limits. The delivery fee depends on the area the shipping address is located in. Check out the delivery fees
We carry out deliveries every day, including weekends, from 8:00 to 20:00, within two-hour time frame windows
During checkout you can choose to collect your order from a Take a Cake Bakery. Find the locations of our bakeries on the Bakery locator
See more on Delivery/click and collect
Have a question?
Price
Regular Price: BGN 70.80
Special Price BGN 67.26