i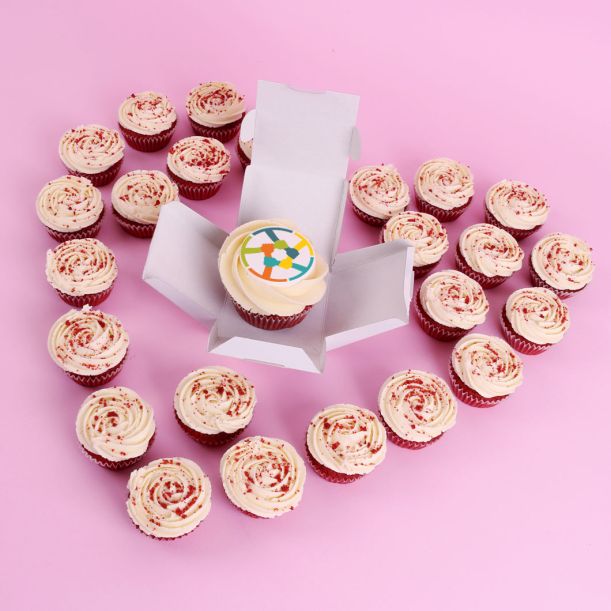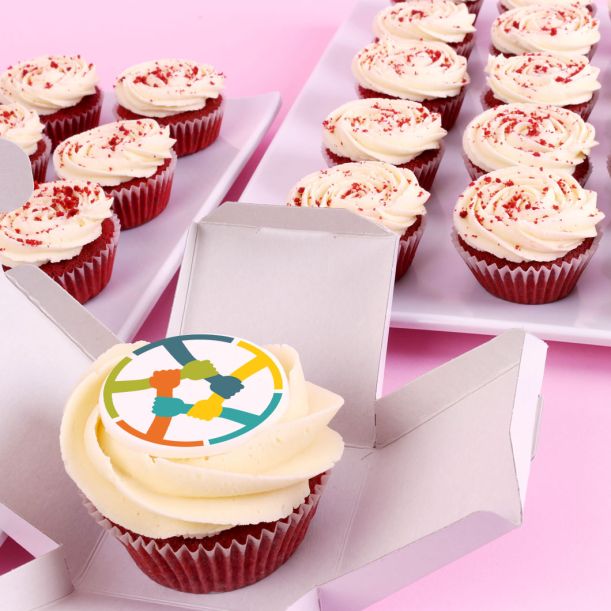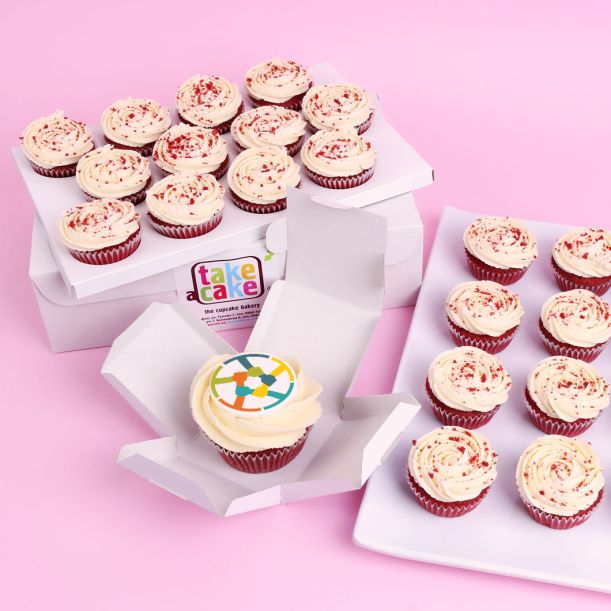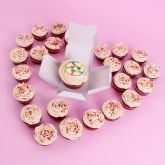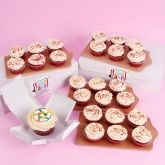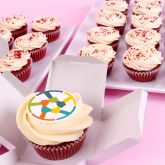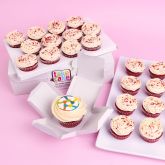 Welcome Aboard
The expansion of your team with a new member is an important event not only to the newcomer but to everyone. Say 'Welcome... See more
The expansion of your team with a new member is an important event not only to the newcomer but to everyone. Say 'Welcome aboard' with an individually packaged 'Welcome' version of the Red Velvet Cupcake and ensure the party mood with 24 party-sized cupcakes. The set is made of 24 party-sized Red Velvet Cupcakes and one 'Welcome' Red Velvet Cupcake, packed in an individual box. Make an enquiry about your order so it can be tailor-made for your needs. Our representative will consult you and take your order.
How to order?
In the field Receive on* select a day and a time frame window for delivery or pick up from a Take a Cake bakery. Order before 16:00h for same day delivery/pick up
Choose packaging*
To this product you can also add a greeting card, a cupcake stand, and certificate of quality
Choose quantity and press Add to basket
More information on 'How to order'
Delivery/click and collect
Take a Cake makes deliveries within Sofia city limits. The delivery fee depends on the area the shipping address is located in. Check out the delivery fees
We carry out deliveries every day, including weekends, from 8:00 to 20:00, within two-hour time frame windows
During checkout you can choose to collect your order from a Take a Cake Bakery. Find the locations of our bakeries on the Bakery locator
See more on Delivery/click and collect
Have a question?