i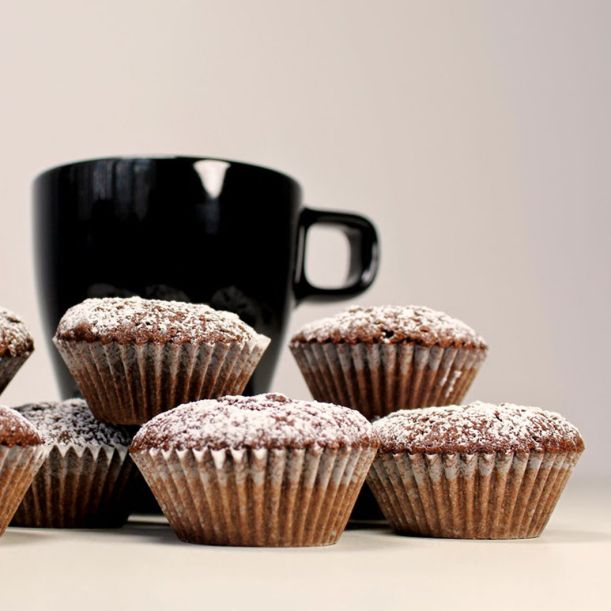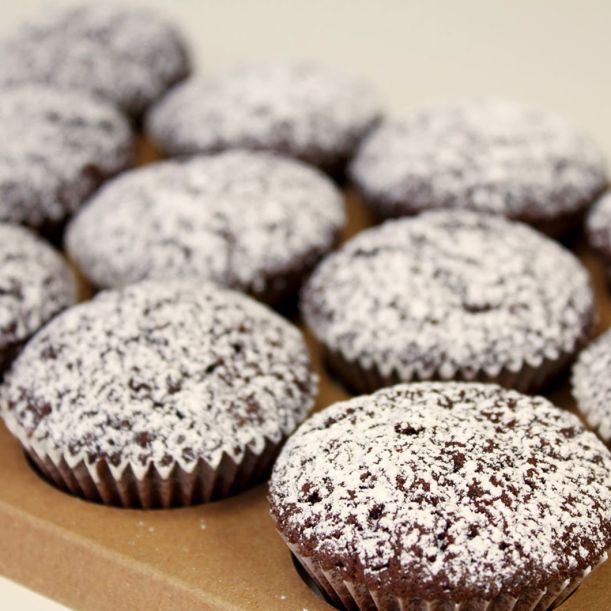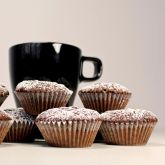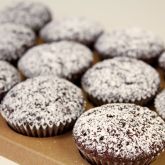 24 Mini Double Chocolate Cupcakes
Conveniently small at the same time big enough to be suitable for all kinds of events and occasions. This is the party... See more
Conveniently small at the same time big enough to be suitable for all kinds of events and occasions. This is the party size of the cupcake. The minimal number that you can order is 24 pieces of one flavour. The whole sum of cupcakes ordered has to be devidable by 24.
Our Double Chocolate cupcake is a humble fellow. Without a tempting frosting or special decorations on top, it's exceptional. The high-quality cocoa that we use, combined with the bitter-sweet chocolate give it a dense and intense feeling, and that makes it a love at first bite for every chocoholic out there.
Ingredients: White flour, white sugar, cow's butter, eggs, natural chocolate chips, cocoa, powdered sugar
Allergens are in bold.
How to order?
In the field Receive on* select a day and a time frame window for delivery or pick up from a Take a Cake bakery. Order before 16:00h for next day delivery/pick up
Choose packaging*
To this product you can also add a greeting card, a cupcake stand, and certificate of quality
Choose quantity and press Add to basket
More information on 'How to order'
Delivery/click and collect
Take a Cake makes deliveries within Sofia city limits. The delivery fee depends on the area the shipping address is located in. Check out the delivery fees
We carry out deliveries every day, including weekends, from 8:00 to 20:00, within two-hour time frame windows
During checkout you can choose to collect your order from a Take a Cake Bakery. Find the locations of our bakeries on the Bakery locator
See more on Delivery/click and collect
Have a question?