i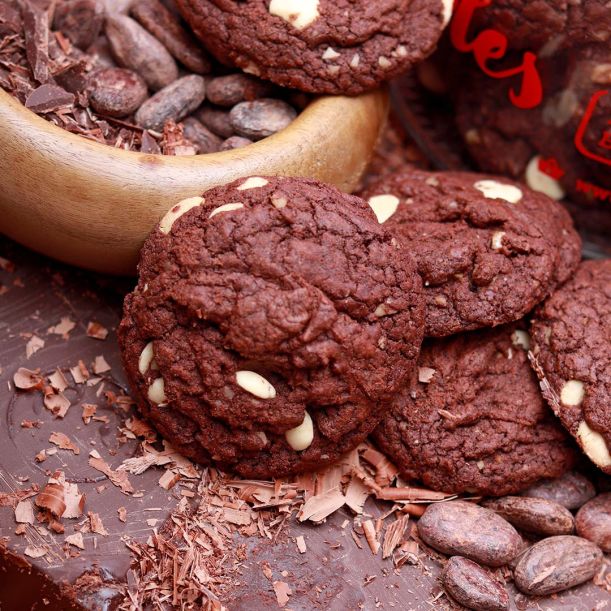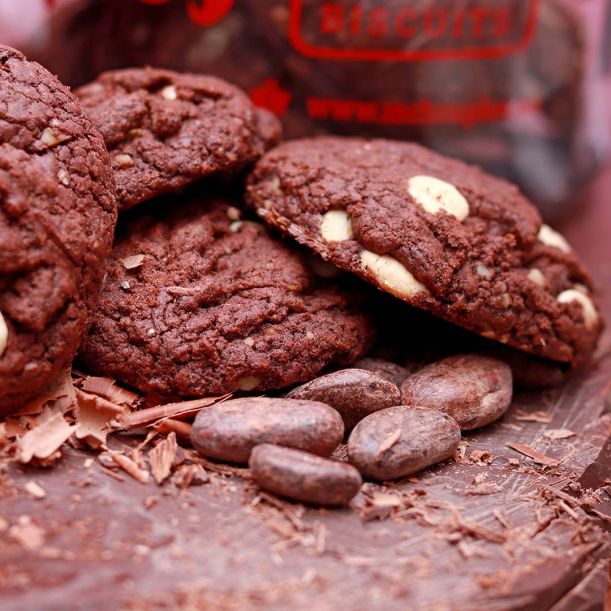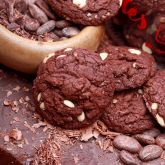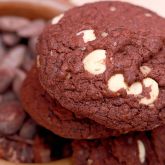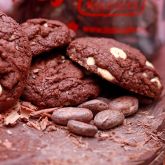 Double Chocolate and Walnuts Biscuits - 500 g
Whenever you need a serious back up squad, you can count on these biscuits. They've got a good portion of melted natural... See more
Whenever you need a serious back up squad, you can count on these biscuits. They've got a good portion of melted natural chocolate, white chocolate chips, cocoa, and chopped walnuts. Your favourite warm bevarage loves them, so you should dip them in its warm body and enjoy the moment when the moist bisuit nibbled your tastebuds. Suddenly, the world becomes a better place. At least for a little while.
They come in paper bag packages, that have special oil resistant layers on the inside. Their secure closing allows multiple usage while keeping the biscuits fresh and prevents them from drying out. This also makes them very suitable on-the-go, so your favourite biscuits can be with you anytime.
No artificial sweeteners, colours, preservatives, and additives.
Ingredients: natural chocolate, white wheat flour, chocolate white chocolate, cow butter, eggs, walnuts, white crystalline sugar, cocoa, baking powder, salt.
Nutrition Facts. Amount per 100 grams: Energy 2420.0 kJ/578.0 kcal. Fats: 38.2 g, of which Saturates 21.7 g. Carbohydrates 45.4 g, of which Sugars 26.0 g. Protein: 13.1 g. Salt: 0.4 g.
How to order?
In the field Receive on* select a day and a time frame window for delivery or pick up from a Take a Cake bakery. Order before 16:00h for same day delivery/pick up
To this product you can also add a greeting card and certificate of quality
Choose quantity and press Add to basket
More information on How to order
Delivery/click and collect
Take a Cake makes deliveries within Sofia city limits. The delivery fee depends on the area the shipping address is located in. Check out the delivery fees
We carry out deliveries every day, including weekends, from 8:00 to 20:00, within two-hour time frame windows
During checkout you can choose to collect your order from a Take a Cake Bakery. Find the locations of our bakeries on the Bakery locator
See more on Delivery/click and collect
Have a question?