i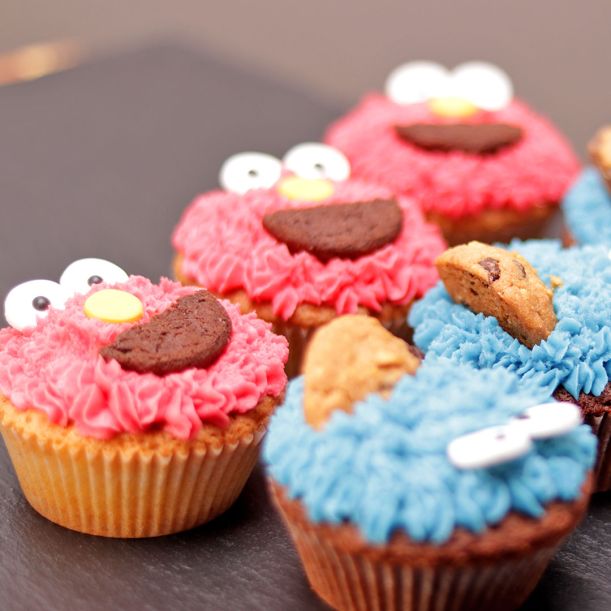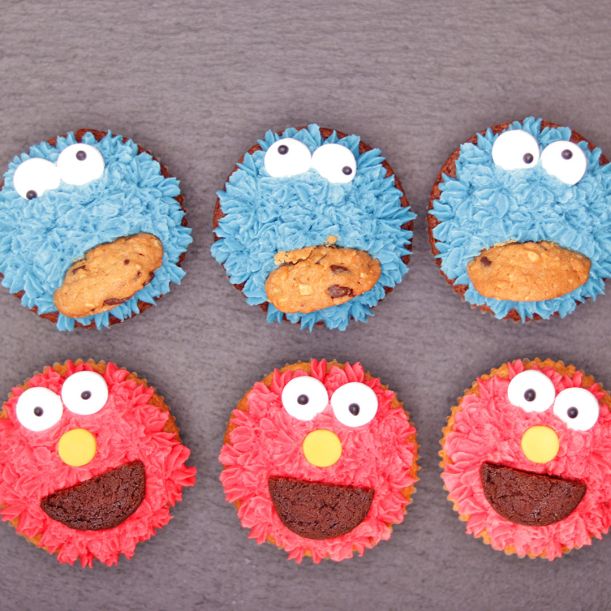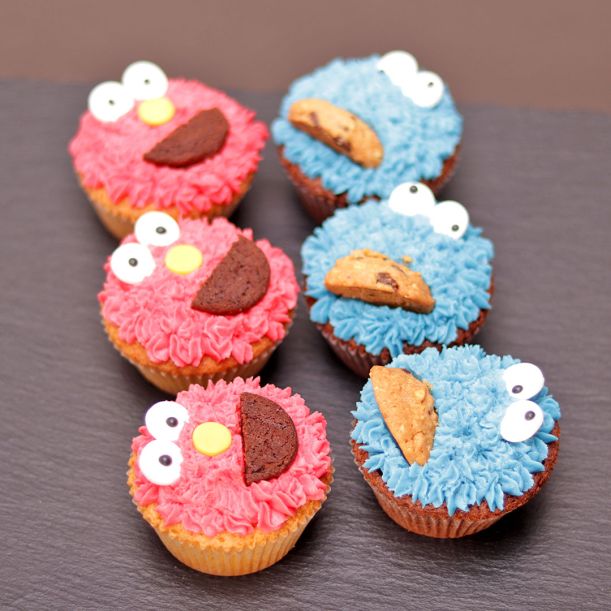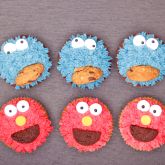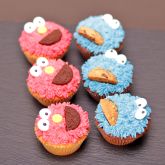 Elmo and Cookie Monster Cupcake Set
We brought together Elmo Cupcake and Cookie Monster Cupcake in this playful set with 6 delicious cupcakes. Make all the... See more
We brought together Elmo Cupcake and Cookie Monster Cupcake in this playful set with 6 delicious cupcakes. Make all the kids happy with our colourful and fun muppety cupcakes! Order online with delivery in Sofia or get it from one of our Take a Cake bakeries.
Elmo Cupcake: the most cheerful cupcake from Take a Cake and a beloved friend of little children. With googly eyes and a cocoa cookie for a smile, our muppety vanilla cuрcake loves games and fun more than anything. Invite Elmo to the kids' party and he'll come with his furry coat made of buttercream frosting. So delicious!
Cookie Monster Cupcake: it's blue, it's voracious, and it loves cookies! Take a Cake's Cookie Monster is a cocoa cupcake that looks at you funnily while swallowing another cookie with chocolate and hazelnuts. The favourite pastry of the kids' party is full of joy and covered with fur made of buttercream frosting.
Weight: 480 g +/- 5%
The set includes: 3 Elmo Cupcakes and 3 Cookie Monster Cupcakes.
How to order?
In the field Receive on* select a day and a time frame window for delivery or pick up from a Take a Cake bakery. Order before 14:00h for same day delivery/pick up
Choose packaging*
To this product you can also add a greeting card, a cupcake stand, and certificate of quality
Choose quantity and press Add to basket
More information on How to order
Delivery/click and collect
Take a Cake makes deliveries within Sofia city limits. The delivery fee depends on the area the shipping address is located in. Check out the delivery fees
We carry out deliveries every day, including weekends, from 8:00 to 20:00, within two-hour time frame windows
During checkout you can choose to collect your order from a Take a Cake Bakery. Find the locations of our bakeries on the Bakery locator
See more on Delivery/click and collect
Have a question?