i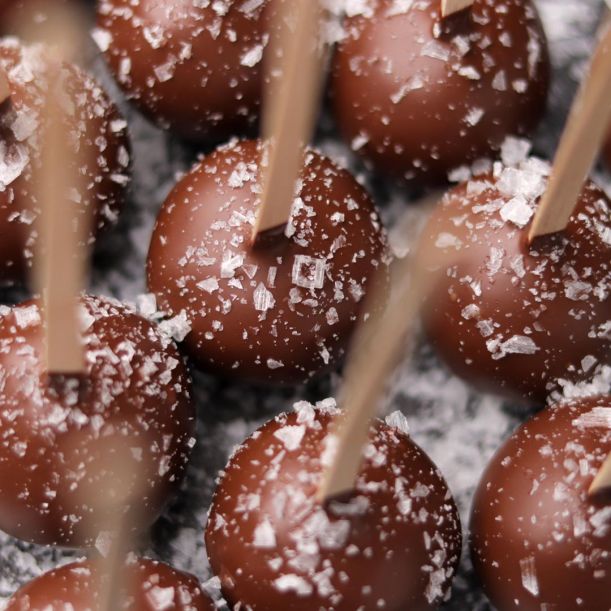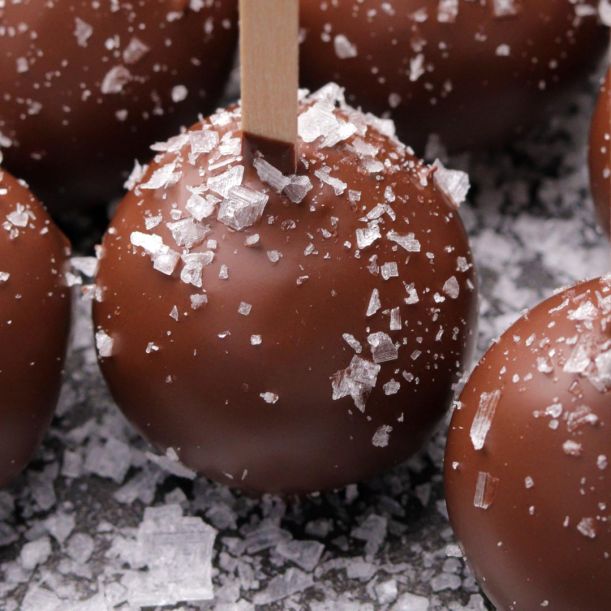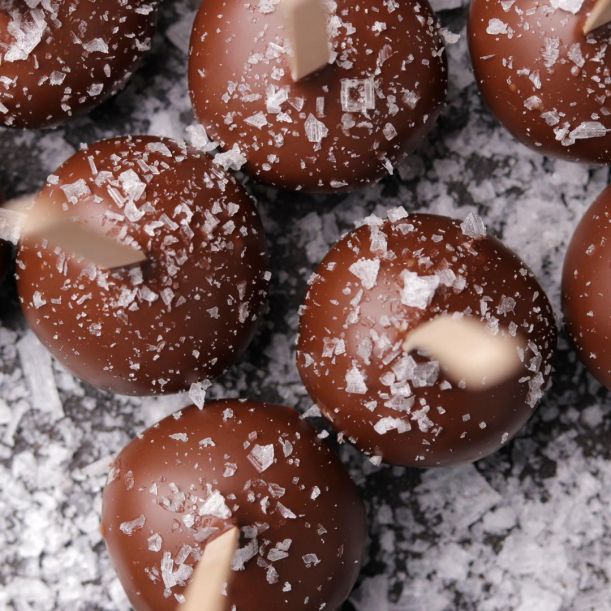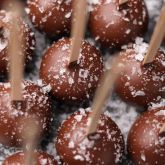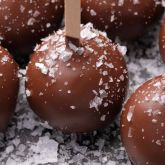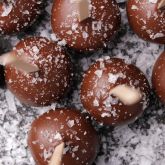 Cocoa with Maldon Salt and Dark Chocolate Cake Pops
The first impression of this pastry comes from the decoration, which is not only for embellishment, but actively participates... See more
The first impression of this pastry comes from the decoration, which is not only for embellishment, but actively participates in the unique cocktail of flavours and aromas. We chose it to be from the world-famous Maldon Sea Salt, characterized by its pyramid-shaped crystals, perfect texture, and distinctive taste. We sprinkle it on top of the high-quality natural Belgian chocolate coating.
Underneath it, you will find a core of crumpled cocoa cake and fresh cream cheese. If you love subtle combinations of sweet and salty flavours, you will highly appreciate our new Cocoa with Maldon Salt and Dark Chocolate Cake Pops.
When convenience is added to the taste and beauty of the cake pops, they become irresistible. What's better than a pastry on a stick that you can eat without even touching it with your hand?
Order cake pops in sets for yourself, family, friends, and colleagues. For a gift, a treat, for an occasion or when you're just in the mood for something new!
Weight: 28 g +/- 5% per piece
Ingredients: Cream cheese, dark chocolate, cow's butter, white crystal sugar, eggs, white wheat flour, cocoa, Maldon Sea Salt, cow's milk, baking powder, salt.
Allergens are in bold.
Nutrition Facts. Amount per 100 grams: Energy 1659.0 kJ/396.5 kCal, Fats: 27.51 g, of which Saturates 16.84 g, Carbohydrates: 30.70 g of which Sugars: 20.74 g, Protein: 6.52 g, Salt: 0.30 g.
How to order?
Choose quantity of items in a box, a date and time interval for delivery or pick-up, and press Add to basket.
Delivery/click and collect
Take a Cake makes deliveries within Sofia city limits. The delivery fee depends on the area the shipping address is located in. Check out the delivery fees
We carry out deliveries every day, including weekends, from 8:00 to 20:00, within two-hour time frame windows
During checkout you can choose to collect your order from a Take a Cake Bakery. Find the locations of our bakeries on the Bakery locator
See more on Delivery/click and collect
Have a question?