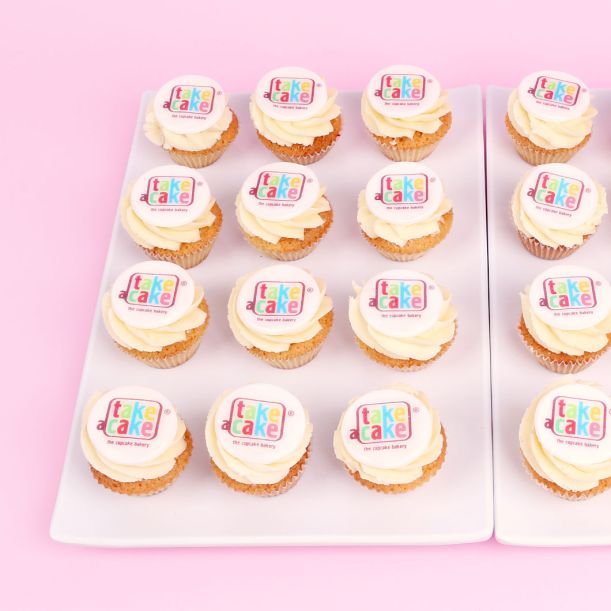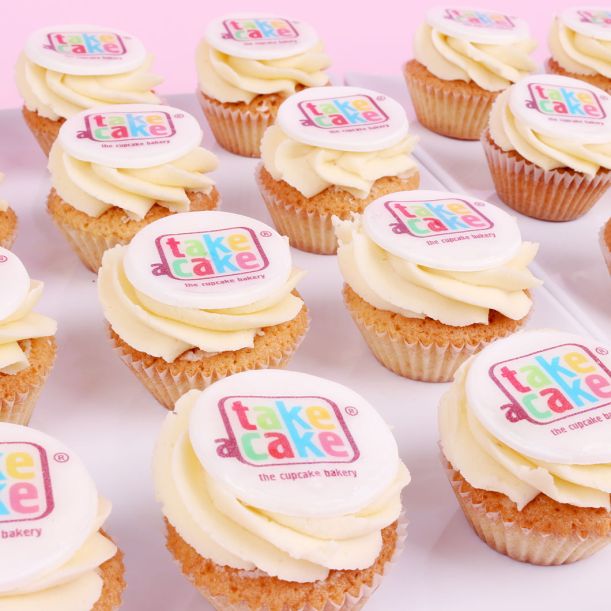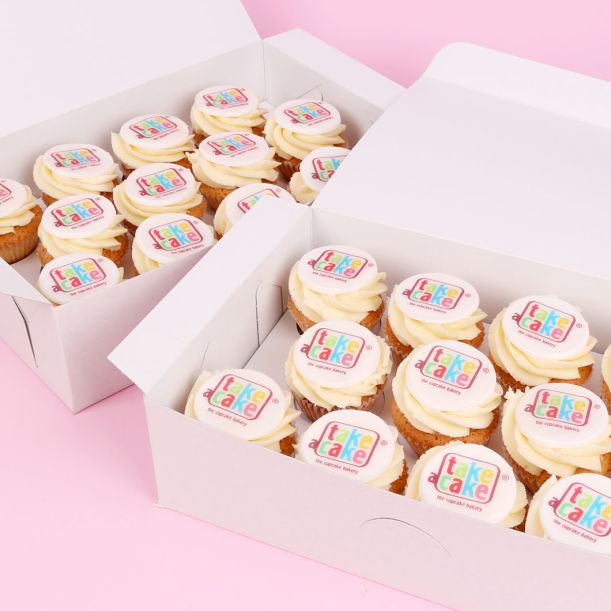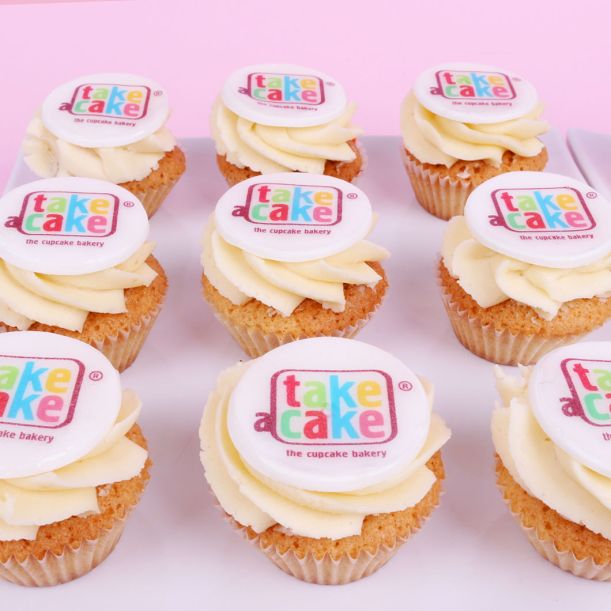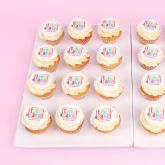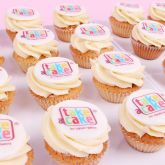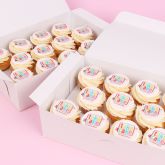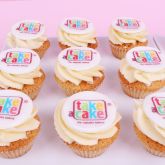 Branded mini cupcakes
How to collect or receive your order?
| | |
| --- | --- |
| | Select a date and a time frame to collect or receive your order |
| | Collect your order from your preferred bakery for no additional shipping cost |
| | Get your order delivered to your selected address in Sofia |
Description
Take a Cake's branded cupcakes are the ideal, yet delicious advertising space for your brand and message. Their amazing taste becomes inseparable with their customized vision, and the fulfilling aftertaste makes your message long lasting. The set is made of 24 Branded party-sized Vanilla cupcakes. The technical requirements for the print of your logo can be downloaded by clicking here. Make an enquiry about your order so it can be tailor-made for your needs. Our representative will consult you and take your order.
Learn more about our Event Assistant service in our blog.
How to order?
Click on the 'Submit request' button and fill in the following form. We'll do our best to attend to your query as soon as possible, the latest being the end of the next work day.

Delivery/click and collect
Regarding the nature of the corporate orders, the delivery/collection circumstances are arranged after the request submission
Email to a friend
Have a question?