i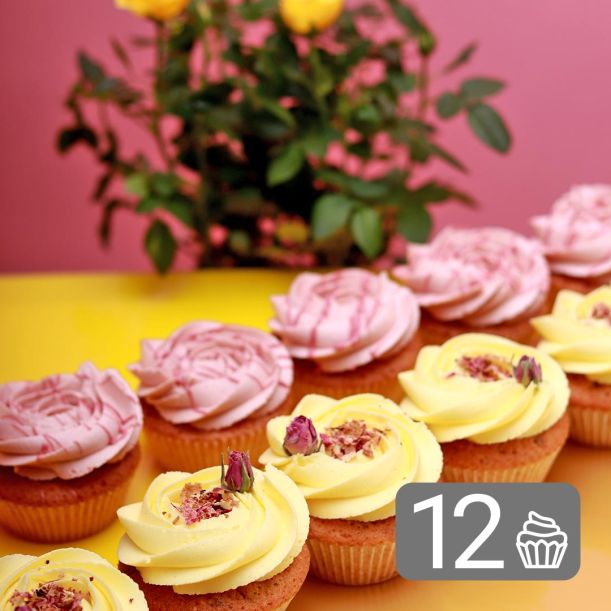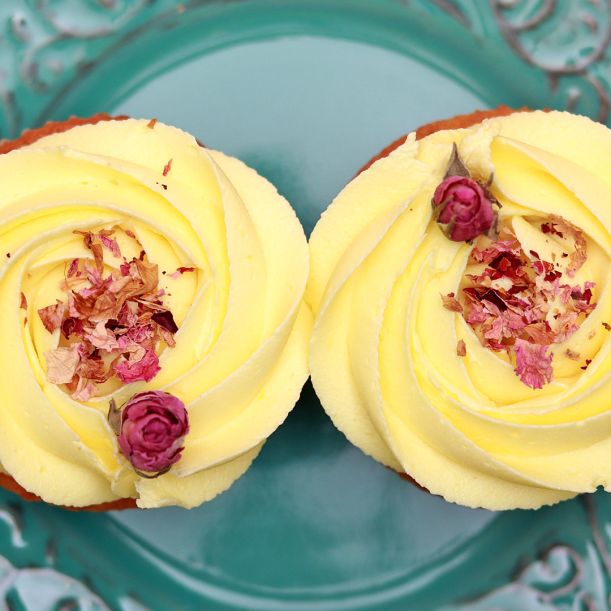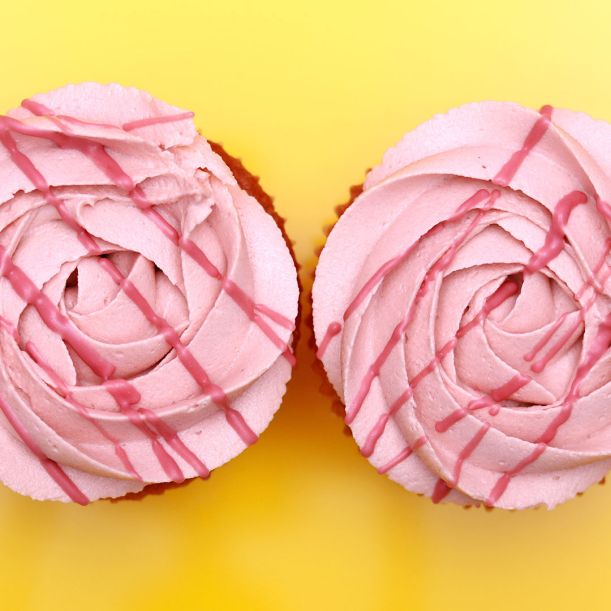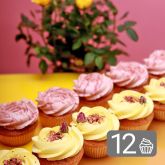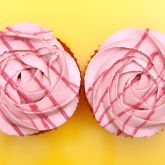 Big bunch of Rose Cupcakes for 8 March
This product is currently not available – we offer it for 8 March.
For 8 March give as... See more
This product is currently not available – we offer it for 8 March.
For 8 March give as a present to the ladies in the office a fragrant bunch of roses and tender pastries, all in one. Order and pay online, and we will deliver your order anywhere in Sofia. The set comes with 5% off regular price, and includes:
6 Rose Cupcakes made of high-quality Belgian chocolate Callebaut, pistachio and bio rose water, brought to perfection by our fluffy cheese cream icing with bio rose water. Decorated with organic dried rose buds and petals, grown by organic agriculture standards in Bulgarian Rose valley.
6 Ruby Chocolate and Berries Cupcakes, made with Ruby chocolate – the biggest innovation in chocolate in 80 years, developed by Barry Callebaut.
Weight: 1.080 kg +/- 5% for 12 cupcakes.
You can see the ingredients and nutrition facts of the cupcakes on their respective product pages:
Ruby Chocolate and Berries Cupcake
See also the Promo set 24 Rose Cupcakes for 8 March, now with 7% off regular price and free delivery in Sofia.
How to order?
In the field Receive on* select a day and a time frame window for delivery or pick up from a Take a Cake bakery. Order before 16:00h for same day delivery/pick up
Choose packaging*
To this product you can also add a greeting card, a cupcake stand, and certificate of quality
Choose quantity and press Add to basket
More information on How to order
Delivery/click and collect
Take a Cake makes deliveries within Sofia city limits. The delivery fee depends on the area the shipping address is located in. Check out the delivery fees
We carry out deliveries every day, including weekends, from 8:00 to 20:00, within two-hour time frame windows
During checkout you can choose to collect your order from a Take a Cake Bakery. Find the locations of our bakeries on the Bakery locator
See more on Delivery/click and collect
Have a question?
Price
Regular Price: BGN 63.60
Special Price BGN 60.42