i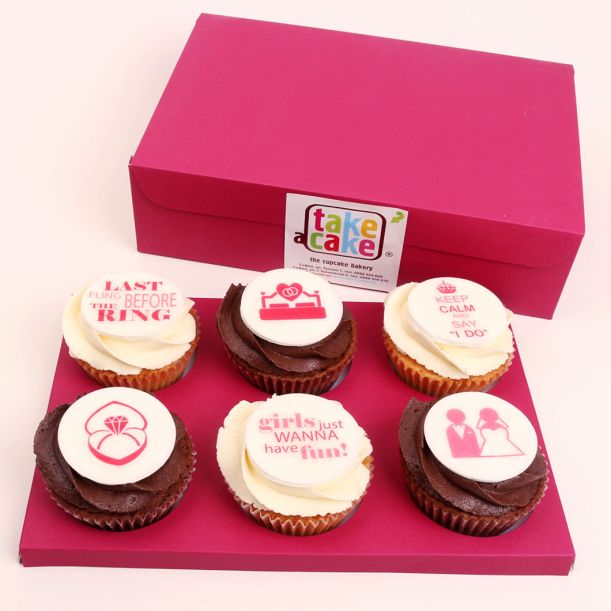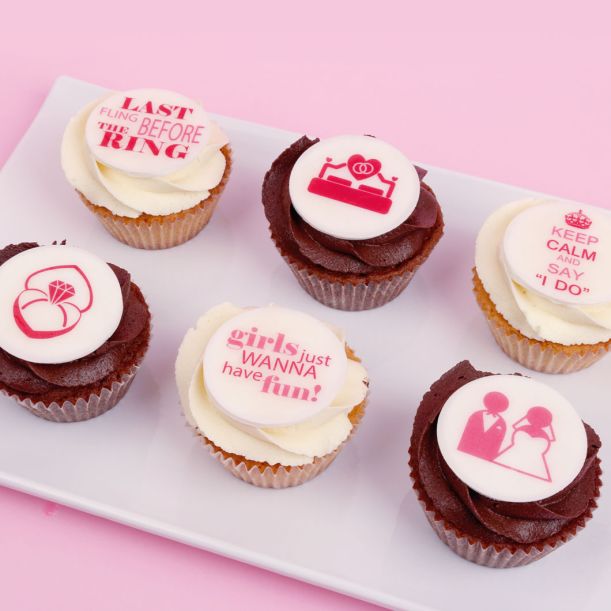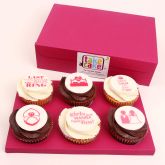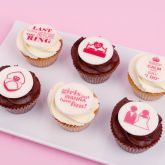 Bachelorette party Cupcake Box
PARTY, PARTY, PARTY! Not just any party, but a bachelorette one! :) This is the jolliest evening for each future... See more
PARTY, PARTY, PARTY! Not just any party, but a bachelorette one! :) This is the jolliest evening for each future bride, her last rejoyce as a maiden. The box contains3 Vnilla Cupcakes and 3 Cocoa cupcakes with different bachelotette-themed decorations made of edible paper on fondant.
Check out our Party sized Bachelorette Cupcakes :)
How to order?
In the field Receive on* select a day and a time frame window for delivery or pick up from a Take a Cake bakery. Order before 16:00h for same day delivery/pick up
Choose packaging*
To this product you can also add a greeting card, a cupcake stand, and certificate of quality
Choose quantity and press Add to basket
More information on 'How to order'
Delivery/click and collect
Take a Cake makes deliveries within Sofia city limits. The delivery fee depends on the area the shipping address is located in. Check out the delivery fees
We carry out deliveries every day, including weekends, from 8:00 to 20:00, within two-hour time frame windows
During checkout you can choose to collect your order from a Take a Cake Bakery. Find the locations of our bakeries on the Bakery locator
See more on Delivery/click and collect
Have a question?