i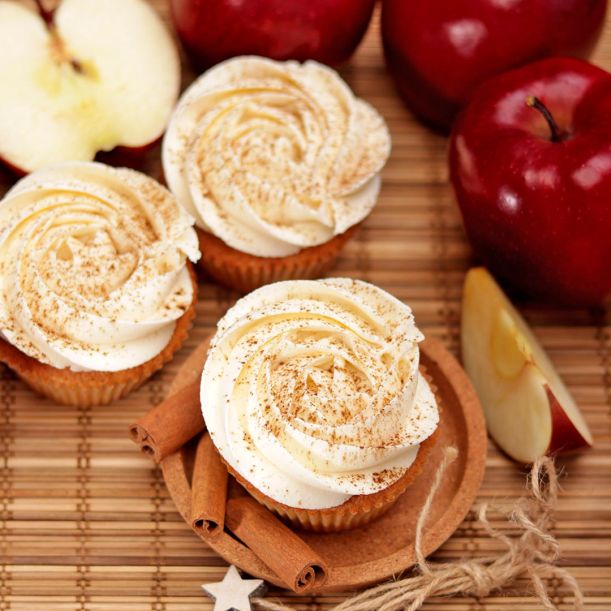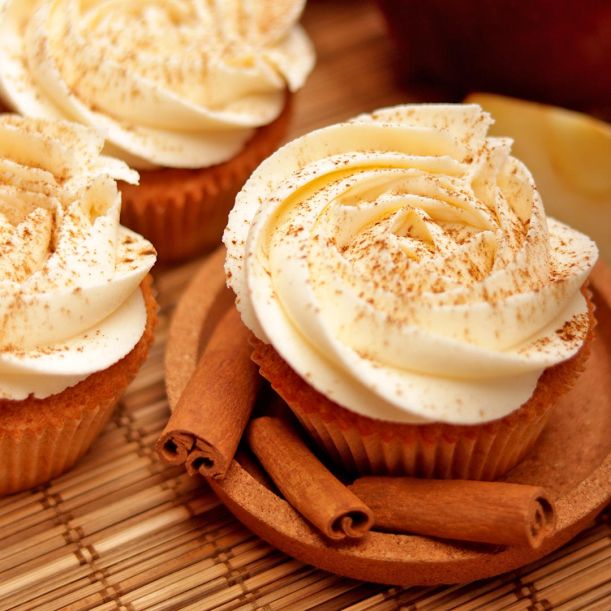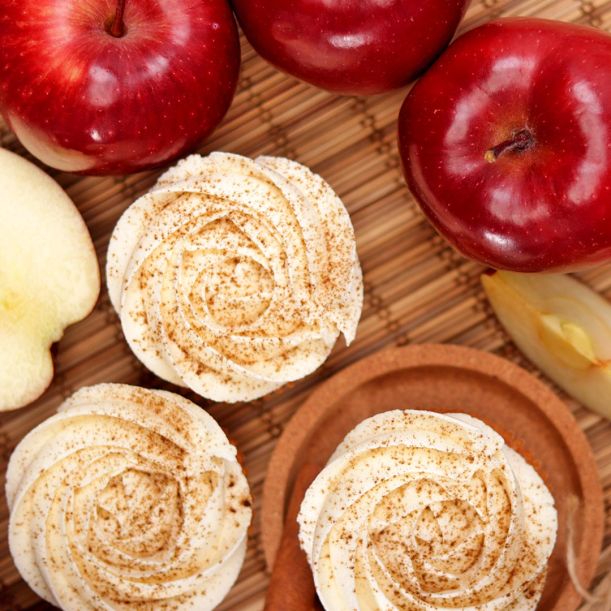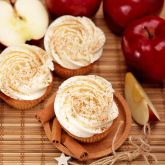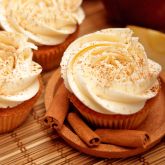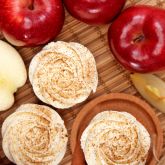 Apple and Cinnamon Cupcake
Apple, cinnamon, celebration! Every day we celebrate good taste and this flavour is definitely... See more
Apple, cinnamon, celebration! Every day we celebrate good taste and this flavour is definitely in line with the festive winter season. Fresh diced apples and fragrant cinnamon in creamy batter, baked immediately after mixing. Light and fluffy cheese cream frosting, sprinkled with cinnamon powder. Yes, the Apple and Cinnamon Cupcake is the cupcake of the cosy winter days and evenings at home and the afternoon moments at the office, when an additional motivation is needed in order to keep up the good work.
Weight: 90 g +/- 5%
Ingredients: Cow's butter, powdered sugar, cream cheese, white wheat flour, white crystal sugar, eggs, apples, baking powder, cinnamon, salt.
Allergens are in bold.
Nutrition Facts. Amount per 100 grams: Energy 1762.8 kJ/421.3 kcal. Fats: 25.1 g of which Saturates 15.3 g,Carbohydrates: 44.7 g of which Sugars 35.3 g., Protein: 4.1 g, Salt: 0.1 g.
See also: Winter Bestseller Cupcake Collection – discover our best-selling and most beloved seasonal winter pastries!
How to order?
To order this cupcake, press Add to your selection. In the next steps you will be able to:
Choose packaging
Select a day and a time frame window for delivery or pick up from a Take a Cake bakery. Order before 16:00h for same day delivery/pick up
Add a greeting card, a cupcake stand, and certificate of quality
More information on How to order
Delivery/click and collect
Take a Cake makes deliveries within Sofia city limits. The delivery fee depends on the area the shipping address is located in. Check out the delivery fees
We carry out deliveries every day, including weekends, from 8:00 to 20:00, within two-hour time frame windows
During checkout you can choose to collect your order from a Take a Cake Bakery. Find the locations of our bakeries on the Bakery locator
See more on Delivery/click and collect
Have a question?