i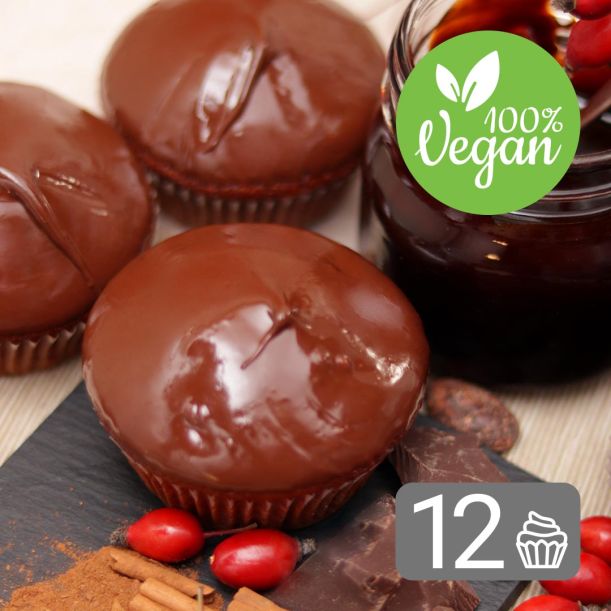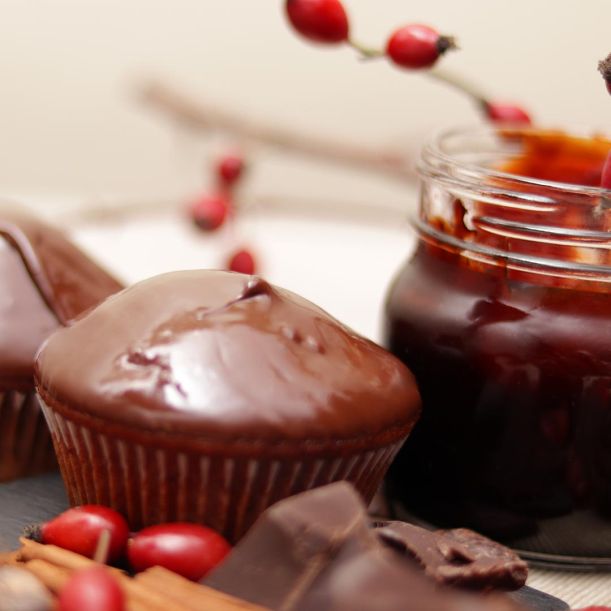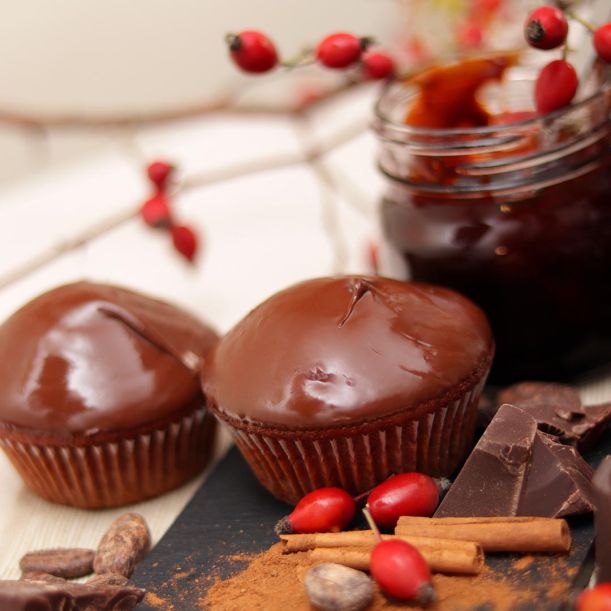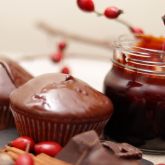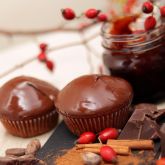 12 Vegan Muffins Set
Does not contain ingredients of animal origin, suitable for consumption during fasting! Twelve of our Vegan Muffins are... See more
Does not contain ingredients of animal origin, suitable for consumption during fasting! Twelve of our Vegan Muffins are ready to help you out at any given moment: no matter if you're on a special diet or just want to try one of our best flavours that has neither frosting nor products of animal origin – don't hesitate to bring them in. We use high quality rosehip marmalade, cinnamon, and we top it off with non-dairy chocolate. Order now with 5% off the regular price.
The set includes: 12 Vegan Muffins with Bio Rosehip Marmalade, Cinnamon, and Chocolate.
Weight: 840 g +/- 5%
Ingredients: White wheat flour, bio rosehip marmalade, natural chocolate, water, canola oil, brown crystal sugar, baking soda, vanilla essence, cinnamon, salt.
Allergens are in bold.
Nutrition Facts. Amount per 100 grams: Energy 1754.5 kJ/419.3. Fats: 19.9 g, of which Saturates 5.1 g. Carbohydrates 55.6 g, of which Sugars 18.0 g. Protein: 4.4 g. Salt: 0.5 g.
See also: Vegan Muffin Set Bio Rosehip Marmalade, Cinnamon, and Chocolate – with 8% off the regular price and free delivery in Sofia!
How to order?
In the field Receive on* select a day and a time frame window for delivery or pick up from a Take a Cake bakery. Order before 14:00h for next day delivery/pick up
Choose packaging*
To this product you can also add a greeting card, a cupcake stand, and certificate of quality
Choose quantity and press Add to basket
More information on How to order
Delivery/click and collect
Take a Cake makes deliveries within Sofia city limits. The delivery fee depends on the area the shipping address is located in. Check out the delivery fees
We carry out deliveries every day, including weekends, from 8:00 to 20:00, within two-hour time frame windows
During checkout you can choose to collect your order from a Take a Cake Bakery. Find the locations of our bakeries on the Bakery locator
See more on Delivery/click and collect
Have a question?
Price
Regular Price: BGN 52.80
Special Price BGN 50.16