i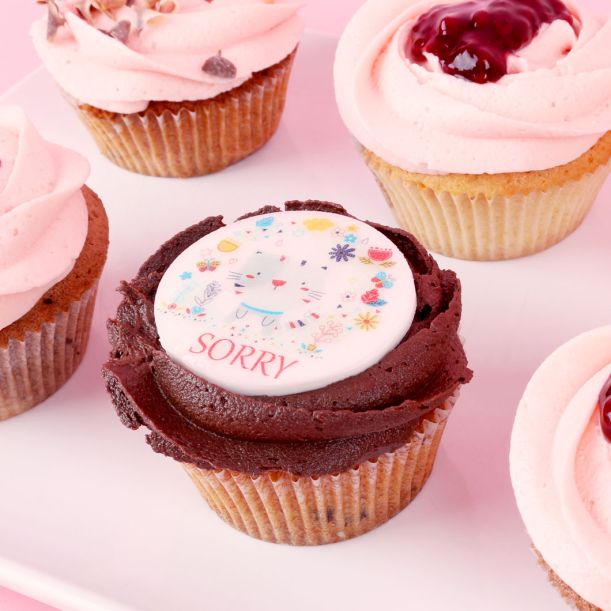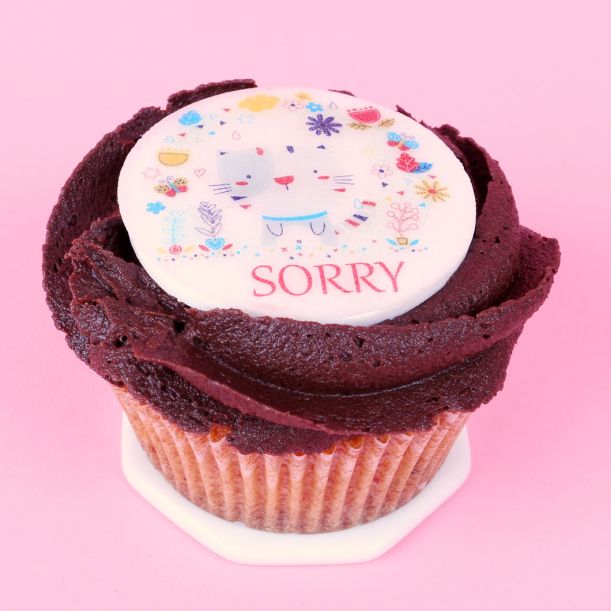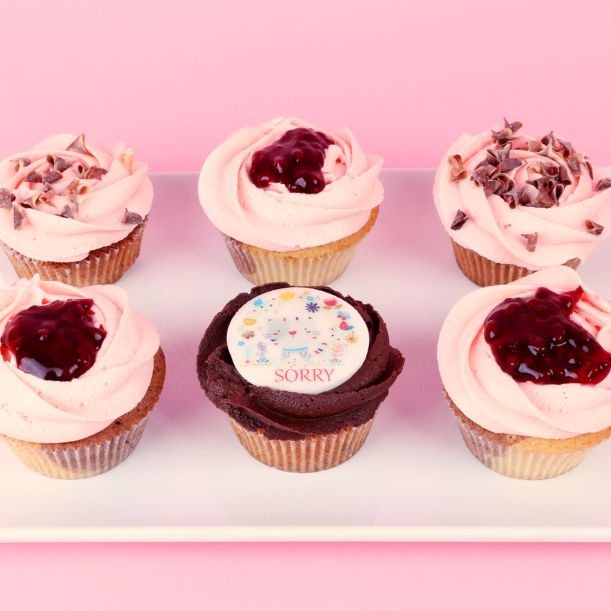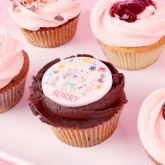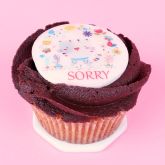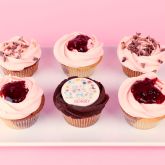 I'm Sorry Cupcake
One might live a happy life but once in a while... See more
One might live a happy life but once in a while everyone may fall in need to say 'sorry'. And that needs to be done with style and taste. In other words: with a cupcake. Not just any cupcake, but a very delicious, beautiful, and loved one. An irresistible one. Like the one and only Raspberry and Chocolate cupcake - with cocoa frosting and a kitten on top. Who would dare be upset in front of a cupcake like that at all?
Weight: 95 g +/- 5%
Ingredients: Cow's butter, powdered sugar, cream cheese, raspberry jam, white wheat flour, white crystal sugar, eggs, natural chocolate chips, cocoa, marble chocolate curls, cow's milk, baking powder, salt, red food colouring.
Decoration: Fondant (sugar paste), pastry jelly, wafer paper, food colourings.
Allergens are in bold.
How to order?
To order this cupcake, press Add to your selection. In the next steps you will be able to:
Choose packaging
Select a day and a time frame window for delivery or pick up from a Take a Cake bakery. Order before 14:00h for same day delivery/pick up
Add a greeting card, a cupcake stand, and certificate of quality
More information on How to order
Delivery/click and collect
Take a Cake makes deliveries within Sofia city limits. The delivery fee depends on the area the shipping address is located in. Check out the delivery fees
We carry out deliveries every day, including weekends, from 8:00 to 20:00, within two-hour time frame windows
During checkout you can choose to collect your order from a Take a Cake Bakery. Find the locations of our bakeries on the Bakery locator
See more on Delivery/click and collect
Have a question?