i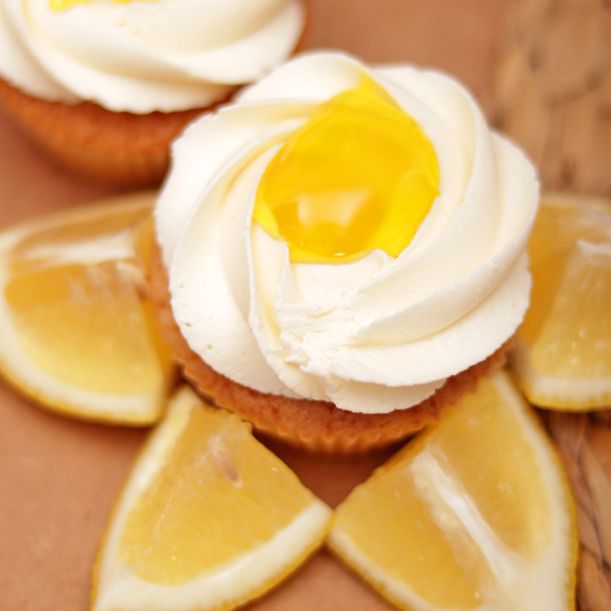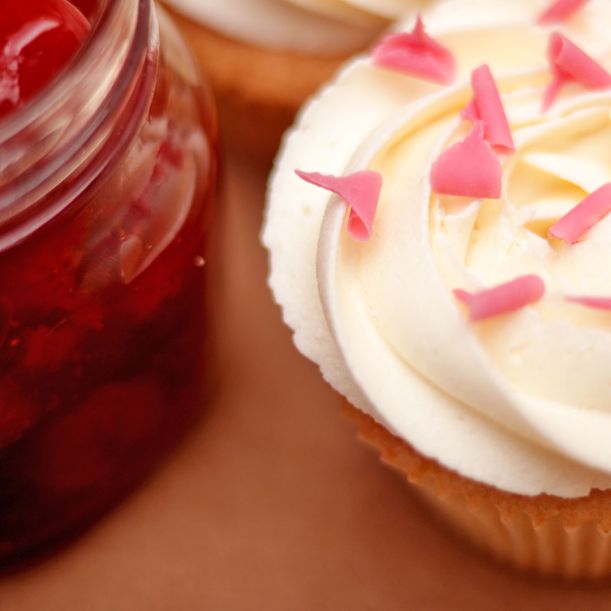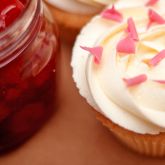 Fruity Cupcake Collection
Take a Cake's fruity temptations are all about bringing good mood and smiles everywhere around you. That's... See more
Take a Cake's fruity temptations are all about bringing good mood and smiles everywhere around you. That's why we combined three of our all-time favourites in this fresh Fruity Cupcake Collection – Pear Cupcake, Lemon Crème Cupcake, and Strawberry Cupcake. Four cupcakes of each flavour for a full fruity celebration.
Weight: 1.120 kg +/- 5% for 12 cupcakes.
The collection includes: 4 Pear Cupcakes, 4 Lemon Crème Cupcakes, and 4 Strawberry Cupcakes. You can find the ingredients and nutrition facts on the respective detailed product pages on our website.
Pear Cupcake: the secret of this flavour is in the pieces of fresh pear, that we mix in a light batter and bake it immediately. The sweet and juicy combination is completed with a tender cream cheese frosting. And there's more! We add an irresistible finish – fine lines of milk caramel Dulce de leche. The result is true magic.
Lemon Crème Cupcake: a light vanilla cupcake, filled with cheese cream and freshly squeezed lemon juice. Enriched with Take a Cake's cheese cream frosting and topped with high-quality lemon jam. A fresh citrusy flavour that wakes you up.
Strawberry Cupcake: a heart of high-quality whole-strawberry jam, wrapped in a tender Vanilla Cupcake. The light vanilla batter, creamed and baked immediately, sets the base of the next layer – the freshly mixed Take a Cake cheese cream frosting. Light, fruity, and fresh.
How to order?
In the field Receive on* select a day and a time frame window for delivery or pick up from a Take a Cake bakery. Order before 16:00h for same day delivery/pick up
Choose packaging*
To this product you can also add a greeting card, a cupcake stand, and certificate of quality
Choose quantity and press Add to basket
More information on How to order
Delivery/click and collect
Take a Cake makes deliveries within Sofia city limits. The delivery fee depends on the area the shipping address is located in. Check out the delivery fees
We carry out deliveries every day, including weekends, from 8:00 to 20:00, within two-hour time frame windows
During checkout you can choose to collect your order from a Take a Cake Bakery. Find the locations of our bakeries on the Bakery locator
See more on Delivery/click and collect
Have a question?