i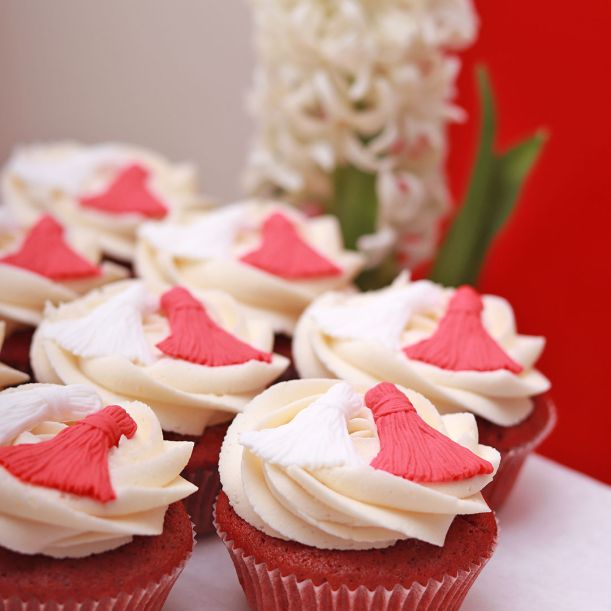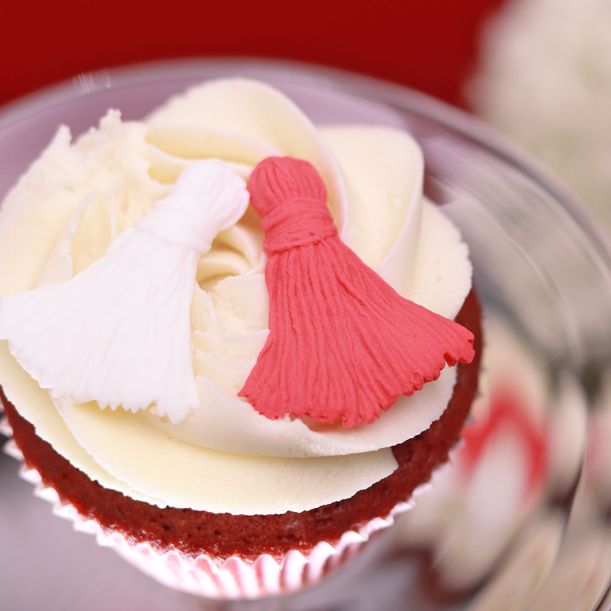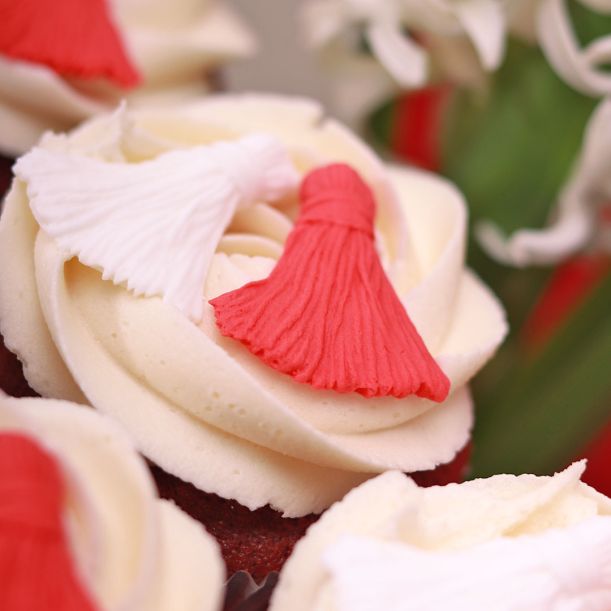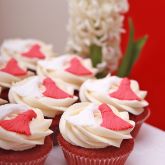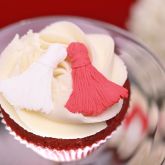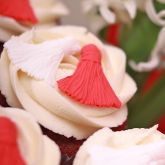 24 Red Velvet Cupcake Martenitsi
This product is currently not available – we offer it for 1 March.
Celebrate 1 March in... See more
This product is currently not available – we offer it for 1 March.
Celebrate 1 March in the office with our delicious Cupcake Martenitsi! Your colleagues will be grateful if the Martenitsi you give them are not only beautiful but tasty as well. This year our most liked flavour Red Velvet is embellished especially for the occasion with Martenitsa, made of sugar paste. The set includes 24 Red Velvet Cupcake Martenitsi.
Get this set with 8% off regular price and free same-day delivery in Sofia!
Submit your request about this product so it can be tailor-made for your needs. You can order the cupcakes in a single box each. Our representative will consult you and take your order.
Learn more about our HR Assistant service in our blog.
Net weight: 2.232 kg +/- 5%
Ingredients: Powdered sugar, cream cheese, cow's butter, white wheat flour, white crystal sugar, cow's milk, sugar paste (fondant), eggs, lemon juice, natural cocoa powder, apple vinegar, baking soda, salt, red food colouring.
Allergens are in bold.
Nutrition Facts. Amount per 100 grams: Energy 1710.3 kJ/408.8 kcal. Fats: 19.5 g, of which Saturates 12.0 g. Carbohydrates 54.5 g, of which Sugars 43.1 g. Protein: 3.9 g. Salt: 0.4 g.
How to order?
Press Submit request, fill in the fields in the form and submit it.

We do our best to respond as soon as possible, not later than the end of the next business day
More information on How to order
Delivery/click and collect
Take a Cake makes deliveries within Sofia city limits. The delivery fee depends on the area the shipping address is located in. Check out the delivery fees
We carry out deliveries every day, including weekends, from 8:00 to 20:00, within two-hour time frame windows
During checkout you can choose to collect your order from a Take a Cake Bakery. Find the locations of our bakeries on the Bakery locator
See more on Delivery/click and collect
Have a question?
Price
Regular Price: BGN 160.80
Special Price BGN 147.94