i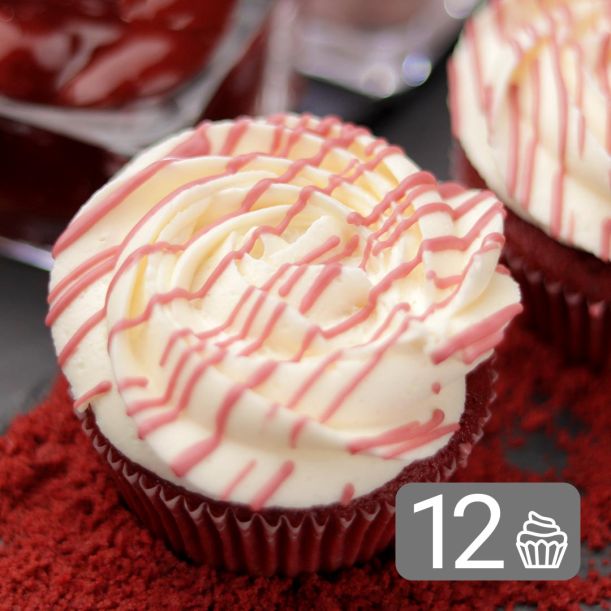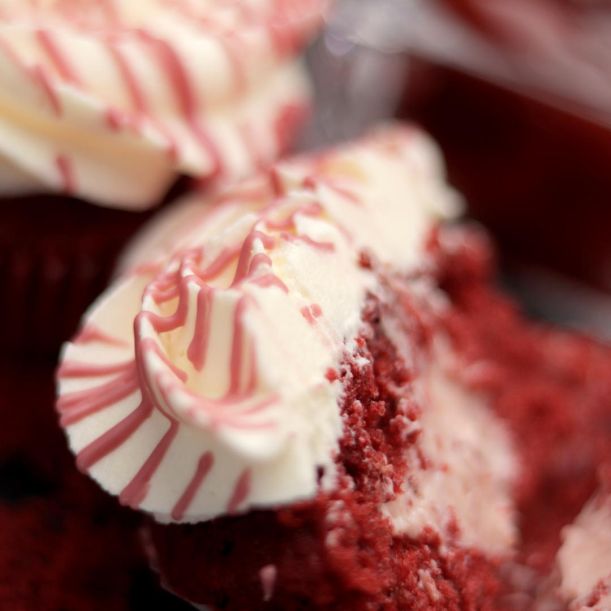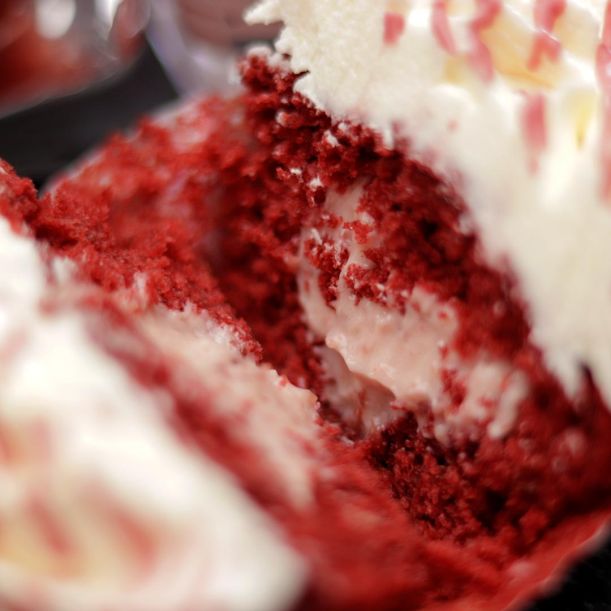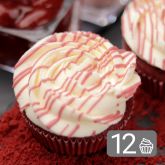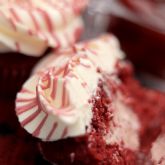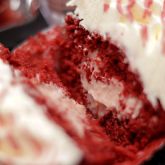 Set of 12 Red Velvet and Strawberry White Chocolate Mousse Cupcakes
New from Take a Cake! We present to you the legendary Red Velvet Cupcake, enriched with delicate strawberry mousse... See more
New from Take a Cake! We present to you the legendary Red Velvet Cupcake, enriched with delicate strawberry mousse with white Belgian chocolate. Choose this set of 12 Red Velvet and Strawberry White Chocolate Mousse Cupcakes at a 5% discount! Suitable for a treat or a gift for a birthday, name day, and any personal occasions, and company events.
It all starts with the familiar fine velvety texture of the freshly baked batter, which is obtained from the interaction of high-quality natural cocoa and the mixture of fresh milk and lemon juice, known as buttermilk. We prepare the batter in our bakeries just before we bake it, to make sure that you get the lightest and freshest velvety feeling.
And could something already perfect get even better? We leave the answer to you, but first we'll reveal to you the heart of our new pastry – light strawberry mousse made of high-quality white Belgian chocolate and strawberry jam with high fruit content!
The combination creates new sensations that become even more exciting with the finish of our famous, freshly mixed cheese cream frosting decorated with streaks of melted Ruby chocolate.
Order now with 5% off the regular price and delivery in Sofia or get it from our Take a Cake bakeries.
Weight: 1.188 kg +/- 5% for 12 cupcakes.
Ingredients: Cream cheese, powdered sugar, cow's butter, white wheat flour, white crystal sugar, cow's milk, CREMA W2 white chocolate, eggs, strawberry jam, lemon juice, natural cocoa powder, Ruby chocolate, apple vinegar, vanilla essence, baking soda, salt, red food colouring.
Allergens are in bold.
Nutrition Facts. Amount per 100 grams: Energy 1706.2 kJ/407.8 kCal. Fats: 21.29 g, of which Saturates 12.58 g. Carbohydrates 49.66 g, of which Sugars 39.01 g. Protein: 4.39 g. Salt: 0.44g.
See also:
How to order?
In the field Receive on* select a day and a time frame window for delivery or pick up from a Take a Cake bakery. Order before 16:00h for same day delivery/pick up
Choose packaging*
To this product you can also add a greeting card, a cupcake stand, and certificate of quality
Choose quantity and press Add to basket
More information on How to order
Delivery/click and collect
Take a Cake makes deliveries within Sofia city limits. The delivery fee depends on the area the shipping address is located in. Check out the delivery fees
We carry out deliveries every day, including weekends, from 8:00 to 20:00, within two-hour time frame windows
During checkout you can choose to collect your order from a Take a Cake Bakery. Find the locations of our bakeries on the Bakery locator
See more on Delivery/click and collect
Have a question?
Price
Regular Price: BGN 63.60
Special Price BGN 60.42