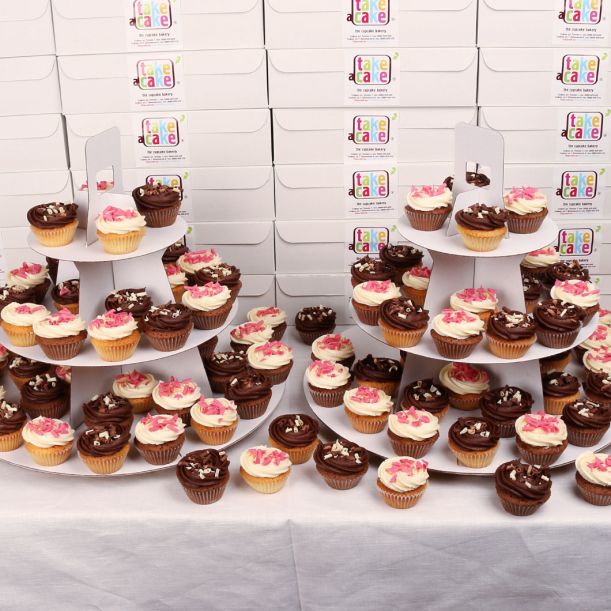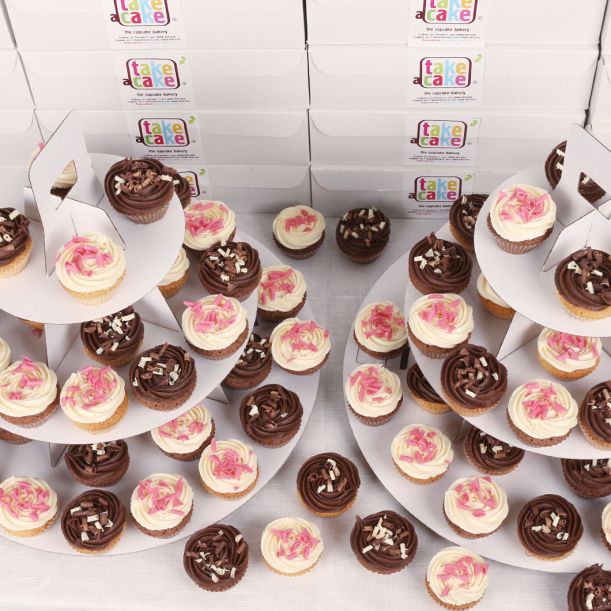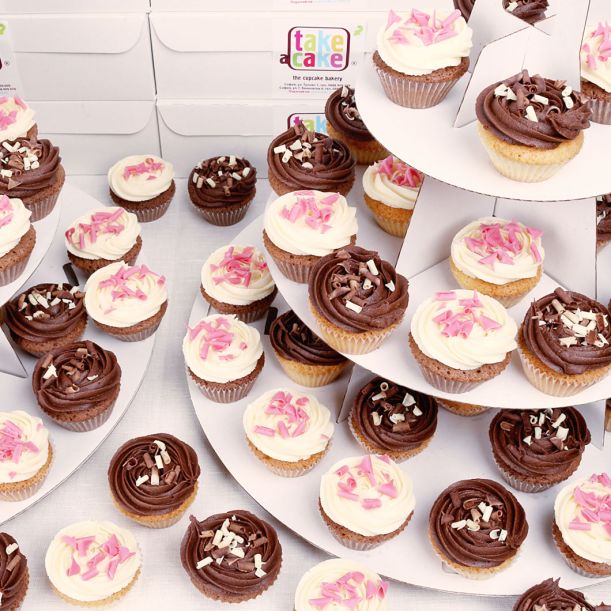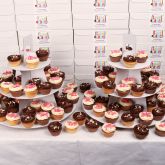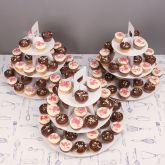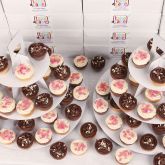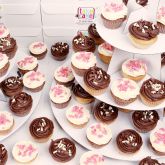 Mini cupcakes for large-scales events
How to collect or receive your order?
| | |
| --- | --- |
| | Select a date and a time frame to collect or receive your order |
| | Collect your order from your preferred bakery for no additional shipping cost |
| | Get your order delivered to your selected address in Sofia |
Description
1200 Mini Vanilla and Mini Cocoa Cupcake pieces. Because every large-scale event needs its sweet bites. They are something which is impressive, easy to serve, and also leaves the guests with good memories. Our party-size cupcakes are a suitable and delicious fix. They arrive at the spot, easy to present and put a satisfied smile on everybody's faces. Arranged on top of our three-stored cupcake stands, our cupcakes make the perfect sweet bar.
Learn more about our Event Assistant service in our blog.
How to order?
Click on the 'Submit request' button and fill in the following form. We'll do our best to attend to your query as soon as possible, the latest being the end of the next work day.
Delivery/click and collect
Regarding the nature of the corporate orders, the delivery/collection circumstances are arranged after the request submission.
Email to a friend
Have a question?