Wedding time!
That's the day when everything has to be perfect. All the wedding arrangements include a thousand little details and you're always confronted by a lot of nerve-wrecking and worries about that would go wrong at the last minute. Take a Cake's Wedding Cupcake Sets are something you can truly count on.
We always bake them on your wedding day. We use real products, bake them immediately and decorate them just before your big occasion.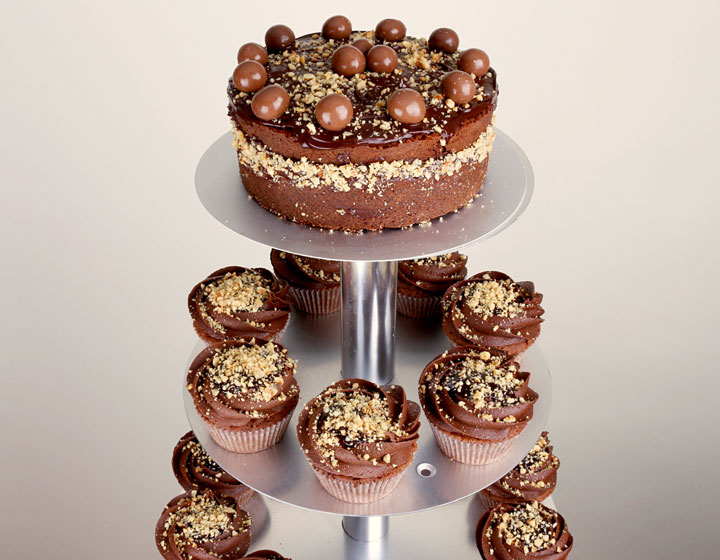 There are many advantages compared to a classic wedding cake.
You can choose a preferred number of cupcakes to correspond to the number of your guests. Any of our cupcake sets can be made of 30 as well as 300 pieces.

You can, of course, choose one of our ready made wedding cupcake sets, or have a flavour of your own choosing according to what we offer.

You can also mix some flavours. For example, if some of your guests are on a special diet, we can add a few of our loved Vegan Muffin.

Serving all the guests becomes the easy and quick. There's no need for cutting and no worries for making even pieces for everyone. You already know how many the 'pieces' are and even if one if the youngsters want to get a piece in advance before the official ceremony, that's completely doable without even ruining the cake set's good looks.

They're trendy. Beautiful, delicious and make a statement for special treatment to each one of your guests. The cupcake is a small, personal cake. Placing the order itself is also easy.
If you've already tried our cupcake flavours, you can contact us directly at [email protected] to state which one of our ready made sets you would like to order, as well as the number of cupcakes composing it, when and where we should make the delivery. Afterwards you just forget about this part of logistics and you're free to handle any other arrangements you need to make for the big day.
Of course, if you have some extraordinary ideas, it's always better to discuss them in personal meeting.We can make some samples and talk through all the details to make sure the final result would be just as you'd imagined it.
We also make deliveries outside of Sofia, whereas the price is negotiable.