i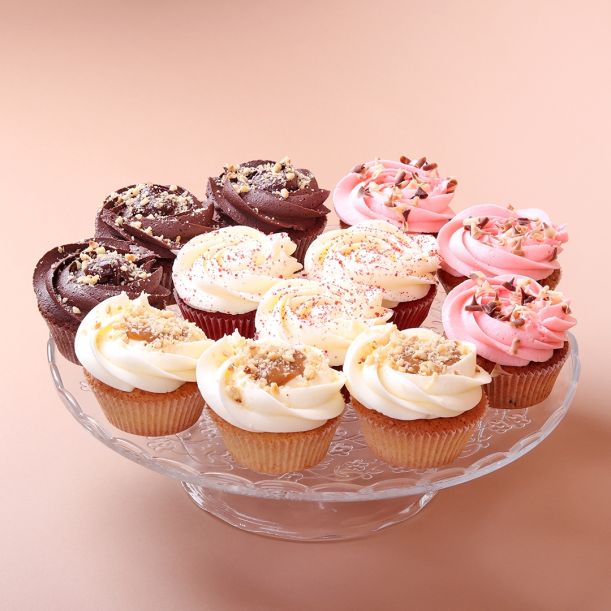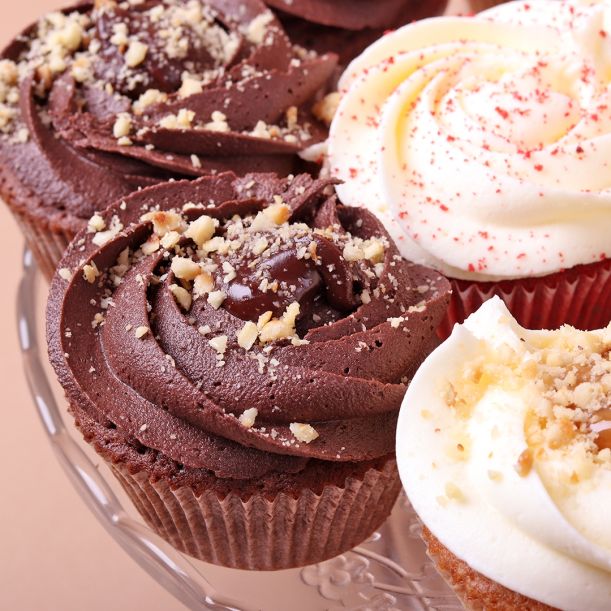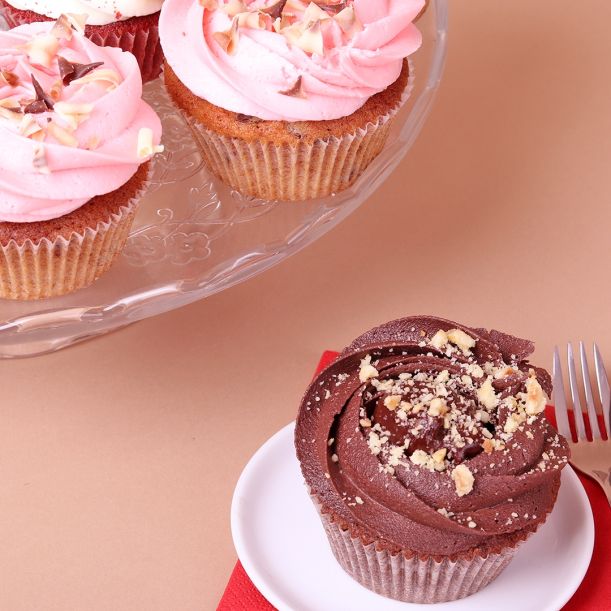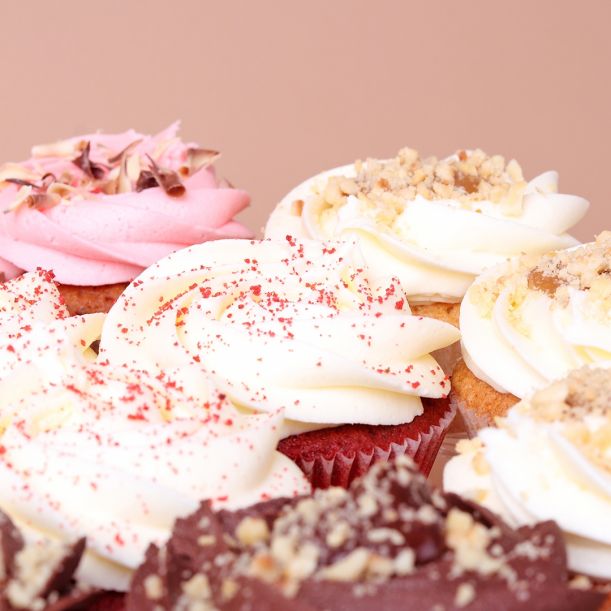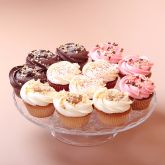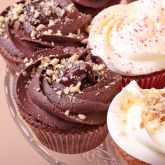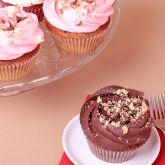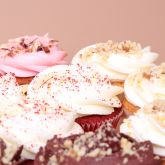 Bestseller Collection
We give you four of our most liked flavours, all gathered in one super product.
Starring:
Raspberry & Chocolate...
We give you four of our most liked flavours, all gathered in one super product.
Starring:
Raspberry & Chocolate – Belgian natural chocolate chips and raspberry jam with a lot of fruit in creamy, freshly mixed batter, immediately baked. Our famous light cheese cream icing complements and enriches this raspberry-chocolate sensation for you.
Dulce de Leche – jam made of milk with caramel taste in vanilla cupcake. Fluffy, fresh cheese cream icing on top of that. And more milk jam on top of it. A multi-layered milky, caramel, vanilla, cheese creamy cloudlet.
Red Velvet – the pastry, movie and pop legend with velvety texture of freshly baked airy batter made with natural cocoa and buttermilk. But this is only the beginning. We achieve this balanced flavour with our freshly mixed by a special method, fluffy cheese cream icing.
Chocolate and hazelnuts – King Chocolate rules here. Cocoa batter, mixed by the creaming method and baked without delay. Natural Belgium chocolate ganache inside. Topped with cocoa butter cream. And more ganache on top of it. All that combined for your multi-layered chocolate pleasure.
4 of our best-selling cupcakes with 4% off regular price.
The set includes: 3 Raspberry & Chocolate Cupcakes, 3 Dulce de Leche Cupcakes, 3 Red Velvet Cupcakes, 3 Chocolate and hazelnuts Cupcakes. You can find the ingredients on their respective detailed product pages on our website.
See more
How to order?
Choose your desired quantity, pick a suiting time interval when you can receive the delivery or collect the order from one of our bakeries, and then click the 'Add to basket' button. Place your order before 16:00h for same day delivery/pick up.
More information on our 'How to order' page.
Delivery/click and collect
Take a Cake makes deliveries within Sofia city limits. The delivery fee depends on the area the shipping address is located in. Check out the delivery fees
We carry out deliveries every day, including weekends, from 8:00 to 20:00, within two-hour time frame windows
During checkout you can choose to collect your order from a Take a Cake Bakery. Find the locations of our bakeries on the Bakery locator
See more on Delivery/click and collect
Have a question?
Price
Regular Price: BGN 43.20
Special Price BGN 41.47